Iran
Iran to build NPPs on Persian Gulf coast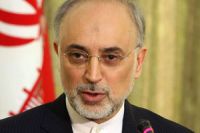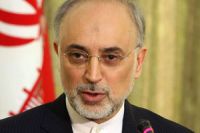 The Atomic Energy Organization of Iran (AEOI) has announced plans to construct new nuclear power plants (NPPs) in the country, stressing that the priority is to build facilities on the Persian Gulf coast.
According to Press TV, AEOI chief Ali Akbar Salehi said "What we have in mind is to build power stations on the Persian Gulf and Caspian Sea coasts, but we have prioritized [the construction of nuclear power plants on] the Persian Gulf shores as we are going to pave the way for desalination work to supply potable water to the southern provinces."
The AEOI announced in February that the Islamic Republic had designated 16 nuclear power sites in the coastal areas of the Caspian Sea, the Persian Gulf, the Sea of Oman and the southwestern province of Khuzestan.
Commenting on the recent talks between Iran and the five permanent members of the UN Security Council – the United States, China, Russia, France and Britain – plus Germany, Salehi said Tehran seeks three achievements at the negotiations, "the Islamic Republic's win, that of the other side and the success of the international community in strengthening the nuclear Non-Proliferation Treaty (NPT)."
The Iranian official added that he is optimistic about the future of the talks between Iran and the 5+1 group.