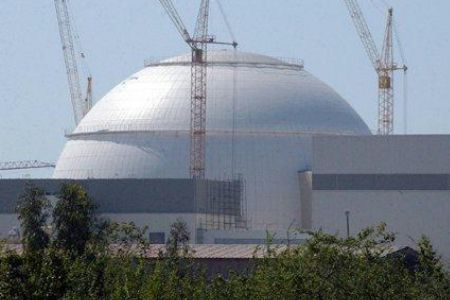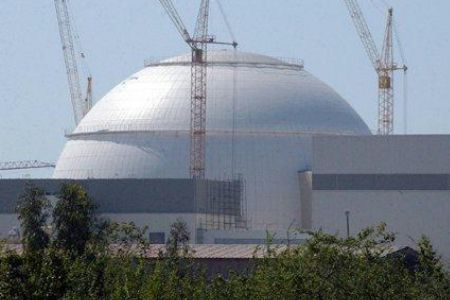 The director of the Atomic Energy Organization of Iran (AEOI) says Iran will buy radioisotopes from Russia to treat cancer and some other medical conditions.
"The Tehran research reactor can provide Iran with some of the needed radioisotopes, and Russia will provide the rest of the country's required isotopes," AEOI Director Ali Akbar Salehi said at a press conference on Saturday following the inauguration ceremony of the Bushehr nuclear power plant.
Nuclear medicine uses radiation to provide diagnostic information about the functioning of a person's specific organs or to treat them. Radiotherapy can be used to treat some medical conditions, especially cancer, using radiation to weaken or destroy particular targeted cells.
Tens of millions of nuclear medicine procedures are performed each year, and demand for radioisotopes is increasing rapidly.
Iran needs 20 percent enriched nuclear fuel rods to power the Tehran research reactor, which produces radioisotopes for medical purposes.
The Tehran nuclear research center was established in 1967 by the AEOI. It was equipped with a 5-megawatt pool-type nuclear research reactor, named the Tehran research reactor, which became operational in 1967 to produce radioisotopes for medical treatment.
Iran, as a signatory to the Nuclear Non-Proliferation Treaty, argues that it is entitled to have a nuclear program to meet the country's growing electricity needs and to produce radioisotopes.
After the press conference in Bushehr, AEOI Deputy Director Nasser Rastkhah denied the claims of some Western countries about the hazards of the Bushehr nuclear plant, saying that the power plant meets all the necessary safety standards.
"The AEOI made a comprehensive safety check on the Bushehr power plant last year and again in March 2010 to assess the safety measures before granting… permission for the launch of the plant," he added.
Nikolai Kutin, the head of Russia's Federal Service for Environment, Technology and Nuclear Oversight (Rostekhnadzor), also attended the inaugural ceremony for the Bushehr nuclear power plant and confirmed Rastkhah's comments on the safety of the plant, saying, "We believe that Iranian experts are highly qualified in safety issues and can observe all the necessary precautions and safety measures."
The Bushehr nuclear power plant was launched on Saturday as engineers loaded the first of 163 fuel rods into the reactor under the supervision of the International Atomic Energy Agency.
The startup of the plant marked a milestone in Iran's history as the country joined 29 nations that currently generate nuclear power.