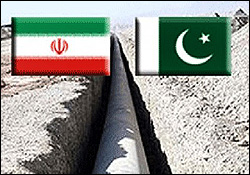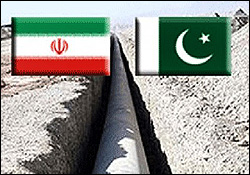 Construction of the Pakistani section of the pipeline which would carry natural gas from Iran to its eastern neighbor would last 22 months, a senior Iranian gas industry official says.
"The [Iran-Pakistan (IP)] peace pipeline is expected to be constructed in 22 months on the Pakistani soil with the participation of Iran," Javad Owji, managing-director of the National Iranian Gas Company (NIGC), said.
He said Pakistan covers 780 kilometers of the 1,881-kilometer pipeline.
Owji noted that Pakistan has not requested renegotiation or discount on the gas price, which he said, has been finalized.
On February 20, an Iranian-Pakistani consortium started the construction of the Pakistani section of the pipeline which stretches from the border between the two countries to Navabshah region in Pakistan.
The pipeline, projected to cost about USD1.2-1.5 billion, would enable the export of 21.5 million cubic meters of Iran's natural gas to Pakistan on a daily basis. Iran has already built more than 900 kilometers of the pipeline on its soil.
Washington has repeatedly voiced its discontent with the joint project, but Pakistan has constantly dismissed rumors that it might pull out of the project amid efforts by the United States to convince the country to abandon the pipeline.