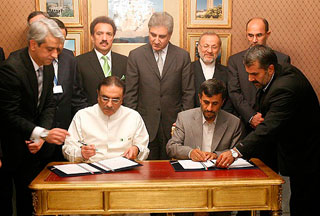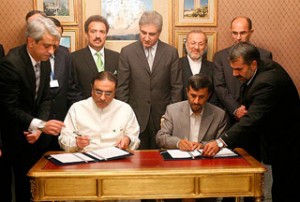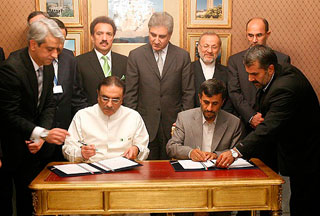 Tehran is to start in early May the design and construction of the remaining part of the Iran-Pakistan gas pipeline on Iranian soil, a gas official says.
The Head of the National Iranian Gas Export Company told Shana newswire on Sunday that a consultant would be chosen in the near future for the remaining part of the pipeline, also known as the 'Peace Pipeline'.
"We hope that the design of the pipeline will be completed before the current Iranian year ends on 21 March 2011, and the construction of the pipeline will begin during the same Iranian year," he said.
He stressed that Iran's gas will be delivered to Pakistan by March 2014, noting that only 250 km of the pipeline on Iranian side remains unconstructed.
Kasaeizadeh said that Russian and Chinese firms have shown interest in constructing the Pakistani part of the pipeline, noting that Islamabad has other options regarding its construction.
A gas sales contract between Iran and Pakistan was signed last June by the presidents of the two countries.
Around 1,100 kilometers of the pipeline would be built in Iran, while the remaining 1,000 kilometers would be installed in Pakistan.
Kasaeizadeh said in January that according to normal procedures, Iran is supposed to deliver the gas to the Iran-Pakistan border, and then Pakistan would be responsible for conveying the export to any potential customer.
Earlier, in September 2009, Kasaeizadeh mentioned that India also needs Iran's gas and that Tehran has no problem in signing gas deals with New Delhi.
India wants the delivery point of its gas imports from Iran to be on the Pakistan-India border.
The pipeline was originally proposed in 1995, but last year, after almost 13 years of negotiations India decided to step back.