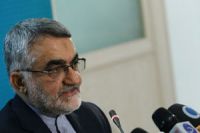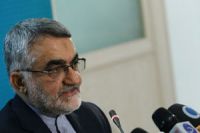 The senior Iranian legislator, Alaeddin Boroujerdi, has emphasized that Islamic Republic of Iran will never halt the uranium enrichment process.
According to IRIB World Service, in an interview with Fars news agency, this senior lawmaker pointed out: Enrichment will never halt in Iran. This is a parliamentary ratification which the Islamic Republic of Iran's government is obliged to comply with.
Referring to issuance of resolutions at UN Security Council and imposition of illegal sanctions against the Iranian nation, he added that the European Union under the pressures piled by the US and Britain led anti-Iran sanctions.
In further remarks, Boroujerdi underlined that in the past ten years, the 5+1 Group has maintained illogical expectations, which have been in contrast to the Nuclear Non-Proliferation Treaty (NPT) and the rules and regulations of the International Atomic Energy Agency (IAEA).
Furthermore, Boroujerdi said that the US officials, prior to the recent US presidential elections insisted on direct talks with Iran, because they know that Islamic Republic of Iran has the last say in the region.