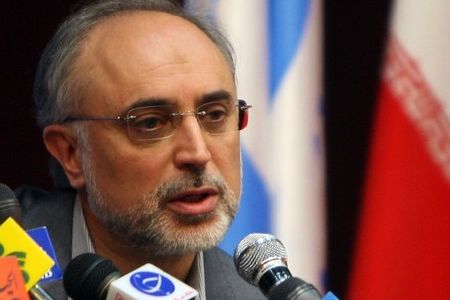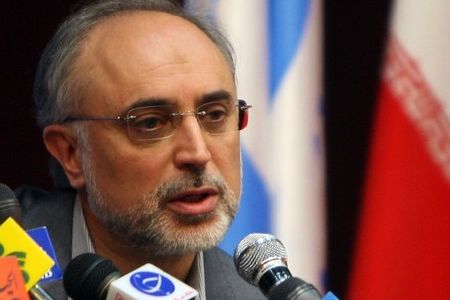 Director of the Atomic Energy Organization of Iran (AEOI) Ali Akbar Salehi says the country will continue its uranium enrichment activities for Iran's nuclear plants.
He drew on the recent comments by the Leader of the Islamic Ummah and Opressed People in which Imam Seyyed Ali Khamenei identified the Islamic Republic's nuclear activities as the country's natural rights and rejected the West's "logic" on the Iranian nuclear program as "defective," IRNA reported on Friday.
Salehi also made a reference to the Bushehr nuclear power plant in south Iran and stressed the need for domestic enrichment activities, saying, "Suppose we receive the required nuclear fuel for the plant from the Russians for the next ten years, what are we going to do for the next 30 to 50 years?"
"We now have the required nuclear fuel for the [Bushehr] reactor for one year," said Iran's AEOI chief, adding, "but one third of that has to be replaced every year."
He further said that Iran can produce up to 30 tons of enriched uranium at the Natanz facility in central Iran if all necessary centrifuges are installed at the site.
In addition, the Iranian official pointed out that the country's parliament (Majlis) has given the government the go-ahead for the generation of 20,000 megawatts of nuclear electricity and said, "We need to build new [nuclear] plants that will need fuel."
Iran's nuclear program has been portrayed as a threat in the West but the Islamic Republic argues that as a signatory to the Nuclear Non-Proliferation Treaty, it is entitled to pursue its civilian nuclear program.