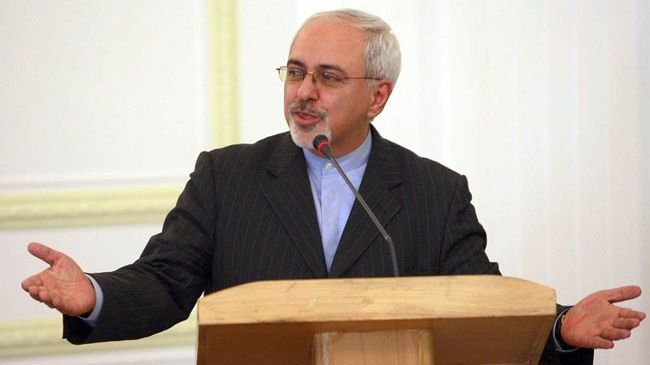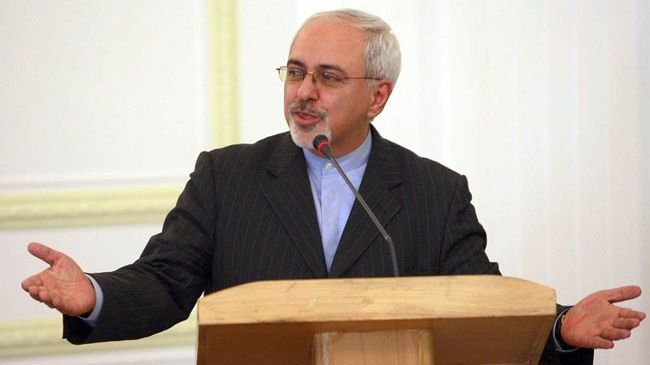 Iranian Foreign Minister Mohammad Javad Zarif said on Wednesday that the new atmosphere in the wake of the nuclear deal with Group 5+1 would prompt the friendly and regional states to strengthen ties and cooperation.
In a meeting with his Turkish counterpart, Ahmet Davutoglu, he said that the Islamic Republic of Iran has excellent ties with Muslim neighboring country.
He further expressed pleasure with the growing level of bilateral relations.
"There are still numerous capacities for promoting ties in the economic, commercial and cultural fields."
Davuoglu, for his part, pointed to religious and cultural commonalities between the two Muslim nations and underlined promoting all-out ties with Iran.
He called for pursuing the implementation of the agreements already signed by the two governments for removal of the obstacles in the way of boosting trade.
In parallel, the Turkish official congratulated the Iranian nation and government on the breakthrough made in the process of nuclear negotiations with Group 5+1 in Geneva last week.
Additionally, Davutoglu announced that Iranian President Hassan Rouhani would visit Turkey in January, according to a report in the Iranian Tasnim News Agency.
"Turkey has been pursuing a constant foreign policy in the last 10 years. It is true that we have some differences with neighboring countries, but the tenets of our foreign policy have not changed," Davutoglu said at a press conference with his Iranian counterpart, Mohammad Javad Zarif.
According to media reports, Davutoglu heard Iranian advices concerning the necessity that Turkey changes its positions from the Syrian affairs.
"Ankara must support the political solution, after it was proven that the military choice is a failure," the Iranian officials told their visitor.
Source:Alahednews