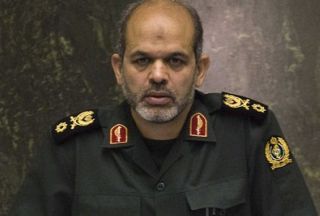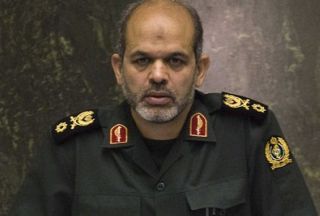 After Russia's controversial decision to freeze the delivery of S-300 defense systems, Iran unveils efforts aimed at self-sufficiency in passive air defense.
"At present, Iran is on the path to designing long-range missiles used in passive air defense," Iranian Defense Minister Ahmad Vahidi told Mehr News Agency on Thursday.
In wake of fresh UN Security Council sanctions imposed against Iran in June over its nuclear program, Russia U-turned on an earlier assurance that the new resolution would not affect the deal.
The decision, as well as the Kremlin's "Yes" vote to the US-drafted sanctions resolution, drew sharp criticism from Iranian officials.
Tehran has warned Moscow — a longtime trade and energy partner that helped build its southern Bushehr nuclear reactor — that the sanctions are no excuse for reneging on the deal.
Earlier on Thursday, Speaker of the Iranian Parliament (Majlis) Ali Larijani stressed that the new UNSC measure would have no bearing on the delivery, as the contract had been penned well before the sanctions.
Russian Nezavisimaya Gazeta daily on Wednesday estimated Moscow's losses in breaching the contract to be over $1 billion, including a $400-million penalty likely imposed by Tehran.
The US and its European allies have embraced the "costly" Russian move, after convincing the veto-wielding permanent member of the Security Council to join Washington's sanctions campaign.
The Obama administration is seeking to pressure the Islamic Republic into halting its enrichment activities, a demand that Tehran argues has no legal grounds.
Iran rejects Western accusations that its nuclear program harbors a clandestine military aspect, arguing that as a member of the International Atomic Energy Agency (IAEA) and a signatory to the Nuclear Non-Proliferation Treaty (NPT) it has the right to civilian nuclear energy.