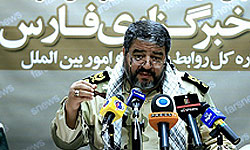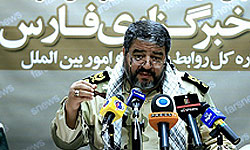 Head of Iran's Civil Defense Organization Brigadier General Gholam Reza Jalali announced that the Iranian experts will soon stage cyber drills to show the country's power and deterrence in this field.
"We will stage cyber maneuvers next week in five or six major zones to test cyber infrastructures," Jalali said in a press conference in Tehran on Tuesday, ahead of Iran's Passive Defense Week beginning on October 27.
"NATO member states and European Union countries are among those who have held cyber exercises, but it will be our first such maneuver," he added.
Over the past few years Iran had been the target of numerous cyber attacks, which had been carried out to disrupt the country's industrial systems, but Iranian experts had been able to successfully monitor and counter the threats, he added.
The official said that the focus of the cyber command's activities was on cyber defense and Iran had no plan to launch cyber attacks on other countries.
In May, Iran announced that its cyber experts detected and contained a complicated Israeli spy virus known as "Flame".
The head of Information Technology Organization of Iran, Ali Hakim Javadi, said earlier that the country's experts had managed to produce anti-virus software that could spot and remove the detected computer virus "Flame".
Javadi said that the indigenous anti-virus software had been capable of detecting the virus and cleaning up the infected computers.
He said that the malware was different from other viruses and was more destructive than Stuxnet.
On April 24, an Iranian oil official said the country's experts had contained cyber attacks against the country's Oil Ministry.
Hamdollah Mohammadnejad, deputy minister in engineering affairs, said "Recently, a few number of National Iranian Oil Company (NIOC) servers were attacked by a malware, but the cyber security experts of oil industry contained it immediately."
In October 2010, Iranian Intelligence Minister Heidar Moslehi announced that Iran had detected and thwarted a virus aimed at infecting the country's nuclear plant system.
Iran said the computer worm, Stuxnet, had infected some IP addresses in Iran, including the personal computers of the staff at the country's first nuclear power plant, Bushehr. Tehran said Israel and the US were behind the infection of its industrial sites.