Technology
Iran to Display Nuclear Industry Achievements on Saturday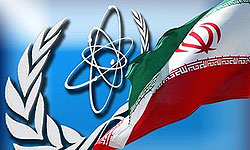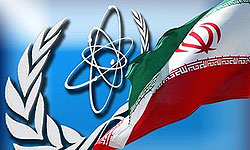 Iran plans to put on display the country's latest achievements in the nuclear industry in an exhibition in the Western city of Shahr-e-Kord on Saturday.
"The achievements of Iran's nuclear industry will be displayed in the University of Shahr-e-Kord on April 27," Deputy Head of the Executive Department of the Nuclear Industry Exhibition Mohsen Tayyebi told reporters on Wednesday.
He said that his department has so far held 23 exclusive exhibitions to display Iran's nuclear industry achievements to the people in different parts of the country.
In relevant remarks earlier this month, Head of the Atomic Energy Organization of Iran Fereidoun Abbasi appreciated Iranian experts and engineers for their huge progress in the field of civilian nuclear technology, and said the country has managed to create a stable condition in all parts of its nuclear industry.
"In 1391 (the last Iranian year which ended on March 20) the nuclear industry could stabilize sustainable conditions in all its parts by utilizing the capabilities acquired in the previous years and consistent management as well as focusing on the specified goals," Abbasi said, addressing a ceremony to commemorate the national day of the nuclear technology.
"The nuclear industry focused its activities on the four pivots of fuel cycle, production advancement technologies, energy production and radiation applications (in the last Iranian year), and achieved desirable results," he added.
In April 2006, President Ahmadinejad announced that Iran had succeeded in completing the nuclear fuel production cycle at laboratory scale, which made Iran one of the world's 9 established nuclear states. Following the event, April 9 was named as the day of nuclear technology.