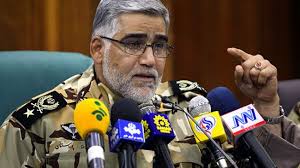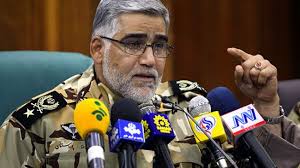 A top Iranian army commander said Monday that his troops would take "decisive" action if militants of the so-called 'Islamic State of Iraq and the Levant' (ISIL) takfiri group come within 40 kilometers of its borders with Iraq and Afghanistan.
General Ahmad Reza Pourdastan's remarks, who heads Iran's ground forces, came after Iraq's foreign minister said intelligence sources showed Iran was among countries ISIL had plans to attack.
"The Iraqi foreign ministry warned us but the Islamic Republic of Iran's army states that it has no fear of such threats and a red line has been drawn in Iraq 40 kilometers (25 miles) from the border," Pourdastan said.
France, the United States and Iran were among the countries that Iraqi Foreign Minister Ibrahim al-Jaafari said ISIL had targeted.
"We have strongly warned that if any action is taken (by ISIL), it will face a decisive response from Iranian armed forces and we will do the same in Afghanistan," Pourdastan said, quoted by state media.
"Today part of ISIL is in north Afghanistan and interested to approach Iran's border but the Iranian nation should rest assured that its sons in the army, the Guards, and police are ready," he added.
"Before the enemy reaches borders, its actions will be neutralized," the Iranian commander vowed.