Iran
Iran to Enlist UANI as Terrorist Group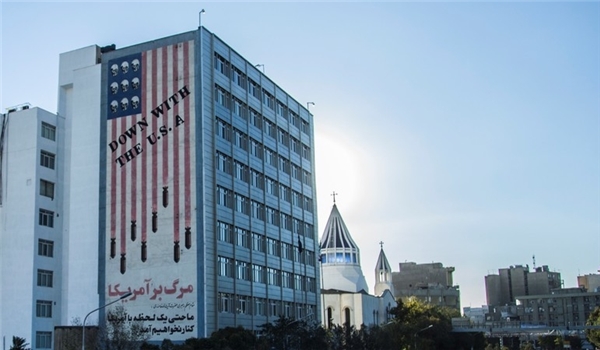 Iranian Foreign Ministry Spokesman Seyed Abbas Mousavi announced that Tehran plans to add the American organization, the United Against Nuclear Iran (UANI), to the national list of terrorist groups.
"Terrorist and separatist grouplets were reportedly planned to be brought together in a ridiculous show by a front organization called United Against Nuclear Iran, with US Secretary of State [Mike] Pompeo being the lead actor in this theater of absurd," Mousavi said on Tuesday, alluding to several terrorist group's plan to stage a demo against the UN headquarters in New York.
"The United States deceitfully and cunningly speaks of negotiation and compromise on one hand, and organizes, finances, arms and provides intelligence to the terrorist and criminal groups whose hands are stained with the blood of thousands of Iranian people and who were [former Iraqi dictator] Saddam's mercenaries in the imposed war against Iran, or some separatists who have been hired by the aliens to damage the territorial integrity of Iran, on the other hand," he noted.
The spokesman played down the futile attempt made by the US and its puppet groups, but said, "Iran will soon kick off the process to add the American front organization UANI to the list of the terrorism sponsoring groups due to its close ties and cooperation with terrorist groups."
In late August, the Islamic Republic added the Washington-based US think-tank, Foundation for Defense of Democracies (FDD), and its Chief Executive Mark Dubowitz to its list of sanctions for its role in spreading "economic war and terrorism against the Iranian people".