Iran
Iran to enrich uranium to 60% if P5+1 talks drag on: MP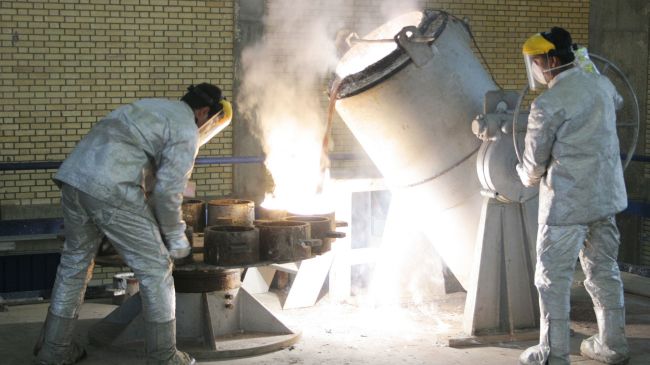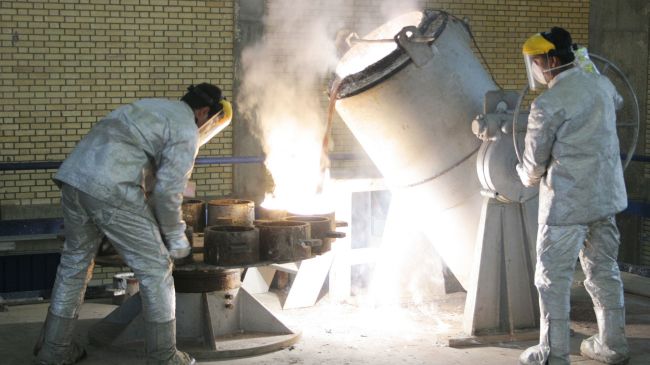 An Iranian lawmaker says the Islamic Republic will enrich uranium up to 60-percent purity if negotiations with world's major powers (the P5+1) prove ineffective.
"In case our [multifaceted] talks with the P5+1 group — including the US, the UK, France, China, Russia and Germany — fail to pay off, Iranian youth will master [the technology for] enrichment [of uranium] up to 60 percent [purity] to fuel [Iranian] submarines and ocean-going ships," Mansour Haqiqatpour, deputy head of Iran Majlis (parliament) Foreign Policy and National Security Committee, said on Tuesday.
"The P5+1 that postpone negotiations [with Iran] to the future should know that if these talks continue into next year, Iran cannot guarantee it would keep its enrichment limited to 20 percent. This [level of] enrichment is likely to increase to 40 or 50 percent," he said.
"They should not think that we will stay calm in the face of threats, sanctions and pressure," the Iranian MP noted.
The United States, Israel and some of their allies have repeatedly accused Iran of pursuing non-civilian objectives in its nuclear energy program.
Iran argues that as a signatory to Non-Proliferation Treaty and a member of International Atomic Energy Agency (IAEA), it is entitled to develop and acquire nuclear technology for peaceful purposes.
IAEA has conducted numerous inspections of Iran's nuclear facilities, but has never found any evidence indicating diversion in Tehran's nuclear energy program toward military purposes.