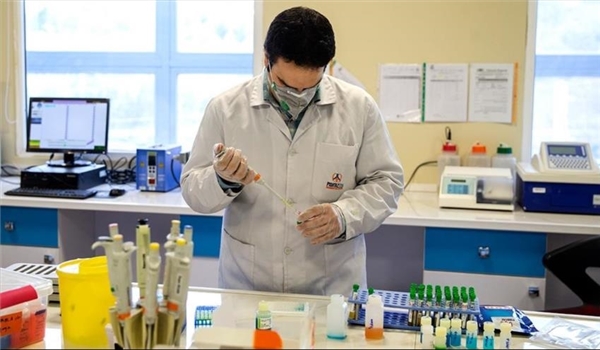 Iran will export COVID-19 serology kits to Turkey next week to help the neighboring country in its combat against coronavirus outbreak, an official with Vice-Presidency for Science and Technology said.
"The agreements for the sale of coronavirus serology kits to Turkey have been finalized and Iran will export the items to this country as of next week," Parviz karami said on Monday.
Long steps have been taken in Iran with exporting homegrown serology kits to other countries, Karami said, adding, "accordingly, Iran has succeeded to make a high-tech product in the shortest time possible with observance of requirements of international standards and regulations."
"While the foreign media outlets are propagating fake news against Iran and to perturb public opinion, knowledge-based companies in the country started exporting their advanced products displaying the might of Iranian science and technology to the world," he emphasized.
"Iran's science and technology stand at so high a level that Germany and other European countries have asked for importing Iran-made coronavirus diagnostic kits."
In relevant remarks on May 4, Iranian Vice President for Science and Technology Sorena Sattari informed of his country's readiness to export domestically produced diagnostic kits for coronavirus patients to most countries, including Germany and Turkey to assist them in the combat against deadly disease.