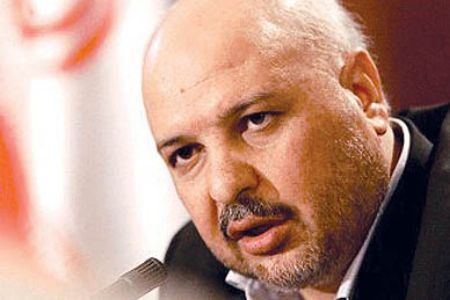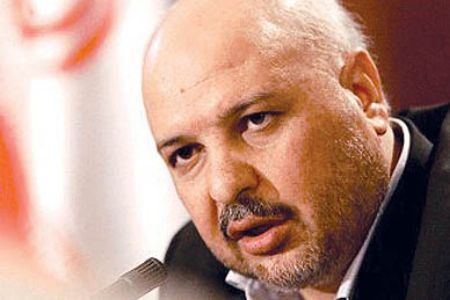 Iran's oil minister has shrugged off sanctions against the country, saying the country will raise its daily gasoline output to 170 million liters in 4 years.
"Iran will not beg foreigners for undertaking its oil, gas and petrochemical projects," Massoud Mirkazemi said on Wednesday at the inaugural ceremony of two new projects in Morvarid Petrochemical Complex and Pardis Petrochemical Company in the southern Iranian port city of Assalouyeh in Bushehr Province.
He added that Iran will turn into a gasoline exporter after its daily gasoline production reaches 170 million liters.
"Iran has currently the main know-how in petrochemical industries," the Iranian minister said.
He went on to add that Iran's petrochemical units would be able to produce 15 million liters of gasoline per day in "urgent conditions."
"Iran presently faces no problem in meeting its gasoline needs. Thus, urgent gasoline production projects have stopped," stressed the minister.
A London-based energy think tank said recently in a report that Iran's plans to increase its oil refining capacity will allow it to join the group of gasoline exporting countries within five years.
The report by Energy Market Consultants (EMC) suggests that by completion of the upgrades, Iran will be able to meet its domestic gasoline needs, estimated at around 400,000 barrels a day and will achieve a small surplus in production of between 60,000 and 70,000 barrels a day.
The study group says that if the scenario is realized, efforts to keep pressure on Iran in the medium and long term by limiting its access to global gasoline markets could be weakened.
According to the report, Iran produces between 280,000 and 285,000 barrels of gasoline a day and until recently had acquired the remaining 30 percent, which is about 115,000-120,000 barrels a day, through big oil companies, a number of which are European.
Iranian Deputy Oil Minister Mohammad Shahnazizadeh announced in May that the country will become self-sufficient in gasoline production within three years, as policies to suppress demands and increase refining will finally free it from a precarious reliance on imports.
The US Congress voted in June in favor of new unilateral sanctions on Iran's energy and banking sectors over Tehran's nuclear program.
Mehdi Varzi, a London-based energy consultant, said Iran could become self-sufficient in three years if it manages to both add gasoline production capacity and raise domestic prices.