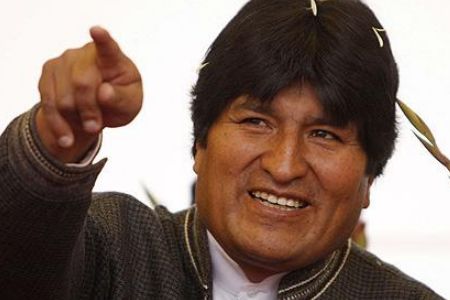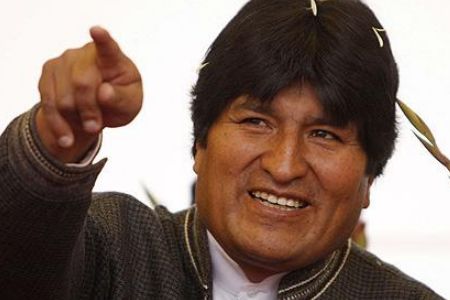 Following his visit to Iran, Bolivian President Evo Morales says Tehran has agreed to help his country develop a peaceful nuclear energy program.
Morales arrived in the Iranian capital for a three-day official visit last Sunday to strengthen bilateral ties and seek more Iranian investment in the South American country.
Morales did not elaborate on the details of his plan for building a nuclear plant, but announced he intends to develop a nuclear power plant and export a part of the electricity it generates, AP reported on Saturday.
During his meetings with Iranian officials, Morales invited Iran to establish a stronger presence in Bolivia. The two countries also signed five Memoranda of Understating (MoU) following talks in Tehran.
Iranian Economy Minister Seyyed Shamseddin Hosseini also signed an initial agreement with his Bolivian counterpart Luis Arce Catacora for the establishment of a joint Iranian-Bolivian bank as well as a line of credit deal.
On Tuesday, Iran began injecting fuel into the core of its first nuclear power plant in the southern port city of Bushehr, just after fuel assemblies were transferred into the facility under the supervision of the International Atomic Energy Agency (IAEA).
Bushehr nuclear power plant was finished with the help of Russia following a three-decade delay.
The reactor was launched in August amid a standoff with the US and its allies over allegations that the country is following a military nuclear program.
Iranian officials say Tehran, as a member of the International Atomic Energy Agency and a signatory to the Nuclear Non-Proliferation Treaty, seeks to use the peaceful applications of nuclear energy for electricity generation and medical research.