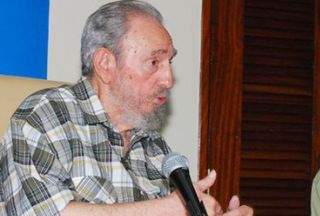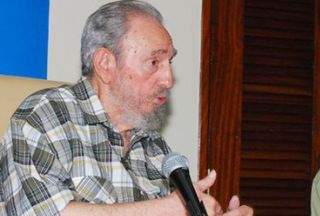 Former Cuban leader has declared that any military action against Iran will trigger a full-scale war, saying that the Islamic Republic will respond to any invasion "in seconds."
Cuba's 1959 revolution leader also warned of a looming nuclear conflict in the world during an appearance at the country's Foreign Ministry on Friday, Reuters reported.
He argued that a devastating war would begin if the United States and Israel attempt "to enforce international sanctions against Iran for its nuclear program."
The 83-year-old Castro said any assault on Iran or North Korea would initiate a war that could entail serious consequences for humanity.
He said that a possible strike against Iran will turn into a full-blown military faceoff as the country will strike back within seconds.
Speaking to a gathering of Cuban envoys to more than 110 countries in the capital Havana, Castro explained that "the US finds itself now in an unsolvable dilemma (in the Middle East). It cannot get out, nor can it stay," Castro told 115 ambassadors, who listened with rapt attention.
He further noted that the US situation will force it to resort to war in order to get away from the Mideast.
Criticizing the large number of US nuclear arsenal and Washington's heavy military spending, Castro had earlier cautioned the White House that an attack on Iran would be catastrophic for it.