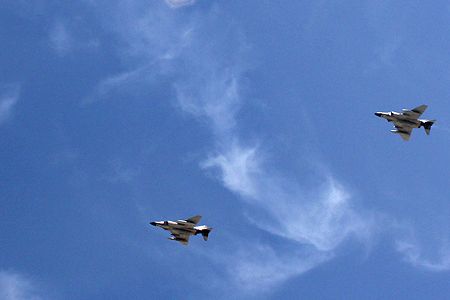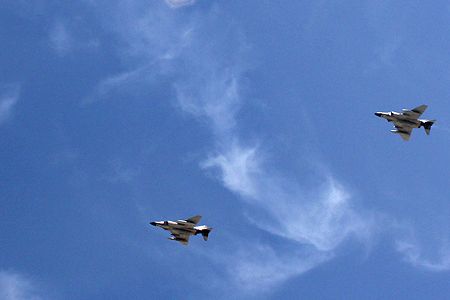 Senior Iranian Air Force Commander Mohammad Alavi has unveiled plans for weeklong military maneuvers in the country's Western Hamadan Province.
"The drills will for the first time include overnight bombing exercises by F-4 Phantom fighter jets and Sukhoi 24," Mehr News Agency quoted Commander Alavi as saying on Monday.
The drills dubbed "Fadaian-e Harim-e Velayat 2," will test Iran's homemade radar-evading reconnaissance drone, Pehpad.
Earlier this month, Air Force Deputy Operations Commander Majid Pirhadi announced that the Army plans to equip all border bases with Pehpad drones in order to strengthen their defenses.
Since April, the Iranian military and the Islamic Revolution Guards Corps have conducted a number of maneuvers in country's southern waters, amid increasing presence of US submarines in the Persian Gulf.