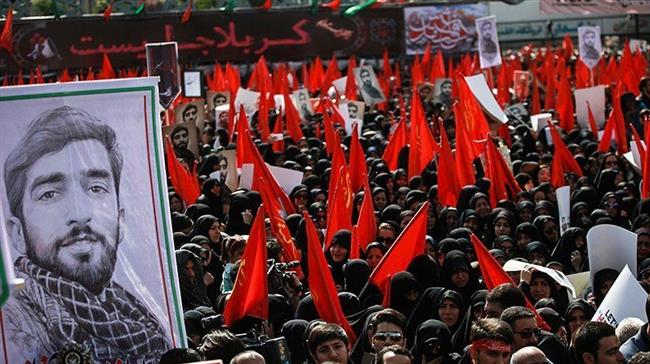 Iran will host an International Conference on Martyred Defenders of the Holy Shrine in January 2020 with the purpose of promoting the discourse of martyrdom and commemorating the lofty position of those who lost their lives in defense of the holy shrines.
The 'International Conference of Martyred Defenders of the Holy Shrine' is to focus on the principles of the martyrs, their lifestyle with a view on the culture of sacrifice and martyrdom, the effects of society on their upbringing and their leading role in the fight on the frontline of 'soft war', said the announcement on the conference's official poster.
The conference will also address the ways of presenting the martyrs as role models for the younger generation.
Their role in promoting a revolutionary and anti-imperialistic spirit, foiling plots for the Middle East hatched in the White House, and uniting the Islamic schools of thought are among the main topics of the conference.
The event will also highlight the martyrs' role in promoting the deterrence power of the Islamic Resistance Front, neutralizing threats by Takfiri terrorists, bringing about peace and security in the Middle East and the Muslim world, weakening the Israeli regime's security and strengthening the Palestinian cause.
According to the secretariat of the conference, the participants can send their papers to the following email address: [email protected] not later than January 30.