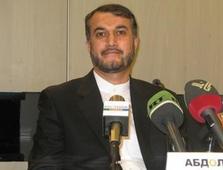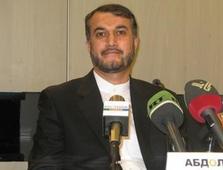 Iran will host on Wednesday an international forum to help find a "political solution" for the conflict in ally Syria, the foreign ministry said, as France, the United States and Russia push for their own peace conference.
"More than 40 countries and a representative of former UN Secretary General Kofi Annan are expected to attend," deputy foreign minister, Hussein Amir Abdollahian, on Monday told Al-Alam Arabic-language television.
Abdollahian did not identify the countries expected to attend the Iran conference which is billed as a meeting to focus on "political solution and regional stability."
"What we will do in Tehran and what will come out of Geneva 2 must ensure that the conditions are met for the Syrians to decide the fate of their country," he added.
The aim of the Tehran conference "is to pave the way for an end to the violence and help organize elections under international supervision."
Iran's announcement comes as France is to host on Monday evening a three-way meeting to discuss preparations for the so-called Geneva 2 peace conference which Russia and the United States hope to convene in June.
French Foreign Minister Laurent Fabius will hold talks in Paris with his US and Russian counterparts, John Kerry and Sergey Lavrov, whose country is the main ally of the Syrian regime.
Tehran had already hosted a meeting between Syrian government officials and representatives of opposition parties in mid-November 2012.
It was attended by some 200 delegates who represented the government and various ethnic and religious political groups.