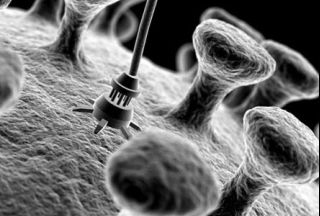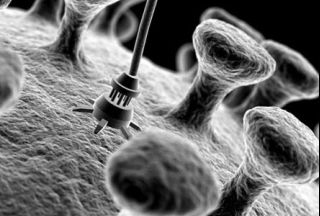 The head of the Iranian Materials and Energy Research Center says the Nanotechnology Network for the Islamic countries will be established in Iran.
"The permanent committee of science and technology cooperation for the Organization of Islamic Conference met in Iran and agreed to establish the center," Ali Asghar Tofigh was quoted by IRNA as saying.
"The Materials and Energy Research Center (MERC) is designated as the main national hub for the network and the decision will elevate the activities and capacities of the center," he added.
"This will increase the center's international activities and allows us to increase our communication and exchange ideas and knowledge with the international communities regarding the nanotechnology.
He further called on the government to provide additional budget for the new project, saying the current budget for MERC might not be enough.
Tofigh described "teacher-student interaction" as a key part of the new undertaking, saying this will "help us avoid extra expenses and allows us to gain from others' knowledge and experiences."
Tofigh said that the ranking of the MERC has risen from the ninth place to fourth which is an indication of the center's capabilities in nanotechnology.
"Commercialization of solar energy is one of the most important aims (of MERC) since its success will reduce energy consumption and costs," he concluded.