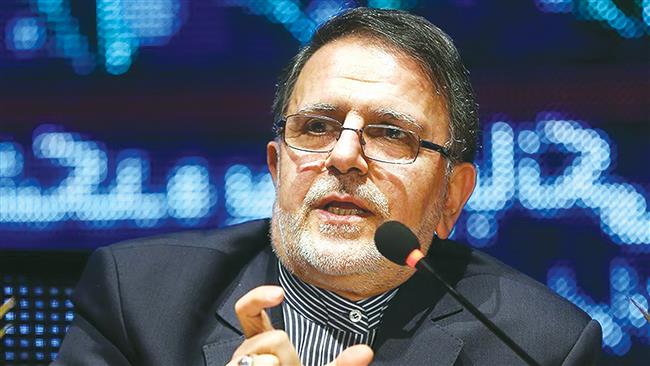 The governor of the Central Bank of Iran (CBI) says a single forex system will be introduced in the country within six months after a final nuclear deal between the P5+1 group of countries takes effect.
"Right now, the forex market enjoys a relative stability. But the forex rates are likely to reduce after the rates are unified," Valiollah Seif was quoted as saying by the Iranian media.
Meanwhile, Akbar Komijani, the deputy governor of Iran' s Central Bank reiterated that ICB plans to decrease the gap between official and open market rates gradually to prevent any possible shockwave in the market.
Iran's national currency, the rial, has been traditionally traded at two rates one being traded by CBI and the other one set by money changers.
On Monday, the US dollar traded for IRR 29440 at official rate and for IRR 32,970 on open market.
The rial depreciated 60 percent against the US dollar since the end of 2011 when the US and its allies started imposing anti-Iran sanctions.
Earlier in April, a senior CBI official reiterated that the Central Bank of Iran will do its best to curb any emotional variance over a possible final nuclear deal between Iran and P5+1 group of countries which will remove sanctions against Tehran.
"Nobody rules out changes in forex rate based on realities, but if certain individuals want to cause fluctuations in the forex rate by creating emotional behaviors, the CBI will feel obliged to block it," Gholam-Ali Kamyab, CBI deputy governor for forex affairs, said.
"We have plans to control the forex market in case of an agreement or no agreement on the nuclear issue," he added.
Foreign ministers from Iran and the five permanent members of UN Security council including the US, UK, France, Russia, China and Germany have gathered in the Austrian capital city of Vienna in an effort to strike a comprehensive nuclear deal over Tehran's nuclear deal by Tuesday night deadline.