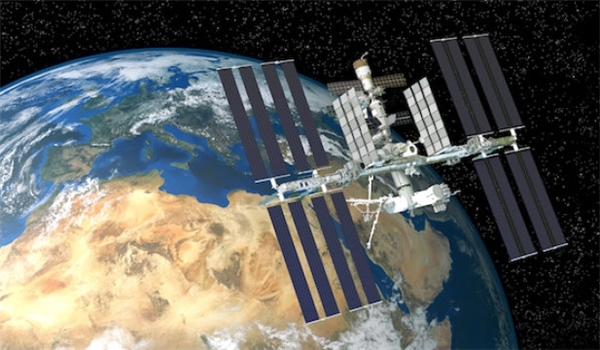 Head of the Iran Space Agency (ISA) Morteza Barari announced the country's plans to inaugurate a satellite data center within a month.
"Establishment of a center to archive and process the satellite data has started with the aim of providing service to the business in the space field; hardware equipment will be mounted and put into operation at the center to launch it within a month to start rendering service," Barari told FNA.
He also added that the executive operations to launch two stations to control and receive satellite data will start in the next few days in Chenaran and Salmas regions.
In relevant remarks on Monday, Barari had also announced that the home-made Zafar satellite will be carried into the 530km orbit by Simorq satellite carrier in the weekend.
Meantime, on Saturday, the official told FNA that his compatriot scientists and researchers had made great achievements in the field of space technology, adding that his country would send 4 home-made satellites into orbit in the next local calendar year (March 2020-March 2021).
He said Iranian researchers and scientists had made great accomplishments in the field of space and aeronautics, so much so that his country was among the top 5 countries of the world with a space station and among top 9 countries of the world in the field of designing and making satellites.
Barari added that accordingly, Iran would launch 4 home-made satellites into the space in the next local calendar year of 1399 (March 21, 2020-March 20, 2021), explaining that "one satellite would be sent to the orbit in each season".
"These will include two satellites for measurement and imaging and two others for IT purposes," he added.
Barari underlined that the ISA is after contributing to Iran's advancements and social welfare, reminding that satellites are like propelling engines for these goals.
Last Wednesday, Iranian Communication and IT Minister Mohammad Javad Azari Jahromi announced that the country would send into the orbit its new home-made satellite, 'Zafar (Victory)', before February 11 (the 41st anniversary of the victory of the Islamic Revolution of 1979 in Iran).
"This satellite (Zafar) will be launched before February 11 and the related information will be declared transparently," Azari Jahromi told reporters in Tehran after a cabinet meeting.
He added that Zafar would be launched on the back of Simorq carrier, adding that a copy of Zafar has also been manufactured to be launched immediately if efforts to send the first satellite into the orbit fail.