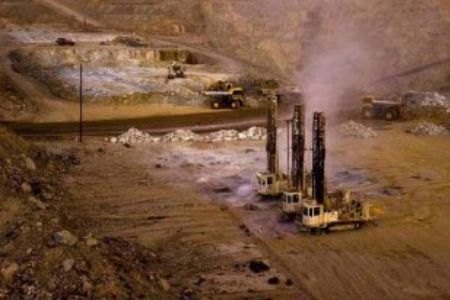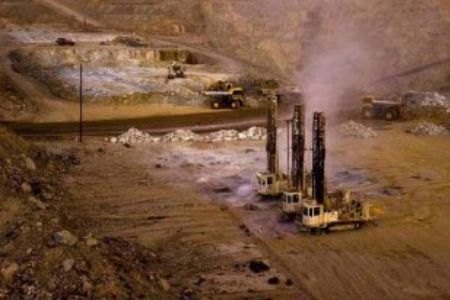 Following discussions over Iran's 15 percent stake in the Rossing Uranium mine, Anglo-Australian mining giant Rio Tinto says Tehran can maintain its shares.
"We believe we are complying with UN Resolution 1929," Bloomberg News cited Rio Tinto statement on Wednesday.
The UN Security Council Resolution 1929 bans Iran from acquiring any interest in any commercial activity involving uranium mining, enrichment, reprocessing and the production or use of nuclear materials and technology.
Iran has owned a 15 percent stake in the Rossing Uranium Mine in Namibia in southern Africa, which is majority-owned by Rio Tinto, since 1975.
According to World Nuclear Association data, Rossing mine is the world's third-biggest producer of nuclear fuel and the biggest open-pit uranium mine, accounting for 7 percent of the global supply.
On October 18, the company's manager for corporate communications and external relations Jerome Mutumba told Reuters that "Rossing Uranium Limited is consulting with the Government of Namibia to find a solution to deal with the UN Resolution."
"Iran does not gain access to any nuclear technology through its investments. It has no uranium product off-take rights," Rio Tinto said in the statement.
The US and its allies used their influence on the UN Security Council to impose the fourth round of sanctions against Iran over allegations that Tehran is pursuing a nuclear weapons program.
Iran says its nuclear program is totally peaceful and within the framework of the Nuclear Non-proliferation Treaty, to which it is a signatory.
Iran began injecting fuel into the core of the Bushehr nuclear power plant in the southern port city of Bushehr which is the country's first nuclear reactor.
The power plant will become operational once all 163 fuel rods are injected into its core. The reactor will begin generating electricity in early 2011. The facility operates under the supervision of the International Atomic Energy Agency.