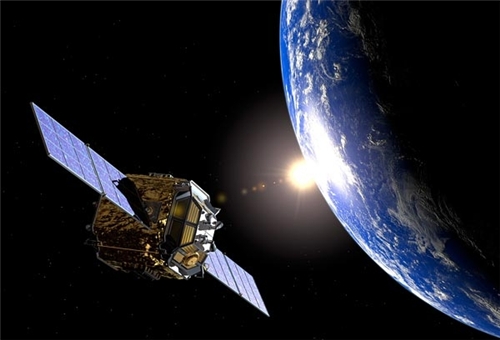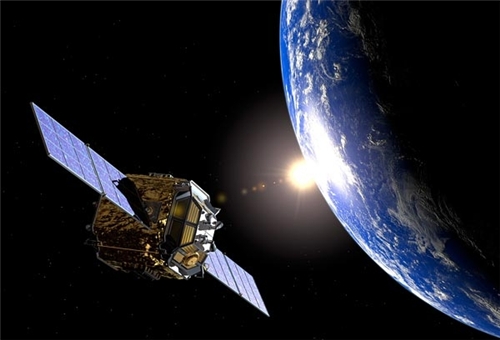 Tehran is preparing to orbit its new home-made satellite named 'AUT Sat' next Iranian year (to start on March 21).
"The building of the AUT Sat satellite is moving in a desirable process and according to the time-table, and it will be launched next year," Head of Amir Kabir University of Technology Seyed Ahmad Mo'tamedi told the state-run news agency on Tuesday.
"In the AUT Sat satellite plan, first a laboratorial sample and then the larger sizes were built, but the final version of the satellite has not yet been completed," he added.
AUT Sat, developed by Iranian scientists at Amir Kabir University of Technology, is a monitoring and telecommunications satellite, which weighs 100 kilograms. It is expected to have a lifespan of two years.
Also in October, Deputy Head of Iran Space Agency (ISA) Hamid Fazeli announced that Tehran was preparing to orbit three new home-made satellites, called Zafar (Triumph), Tolou (Sunrise) and Pars, from more powerful launchers and on the back of bigger carriers in the near future.
"Launching the under-construction satellites, including Sharifsat and Nahid, are also among the short-term plans of the ISA," he added.
Also, Iranian Vice-President for Executive Affairs Mohammad Shariatmadari told reporters in the same month that Iran hoped that its Sharifsat satellite would be sent into orbit this year.
Fazeli had announced in May that Iran planned to launch three home-made monitoring satellites into orbit in the next Iranian calendar year (March 2015-March 2016).
"Zafar, Tolou and AUT Sat will be sent into space onboard the Simorq satellite carrier," he said.
Fazeli noted that the satellites would transmit images of the Earth's surface to ground stations.
Zafar will be sent into a geostationary orbit, which is a circular orbit around 36,000 kilometers (22,320 miles) above the Earth's equator.
The satellite will reportedly have a lifespan of one year and six months, and will capture images and transmit them to stations on earth.
Tolou satellite will also carry out remote sensing and topography missions, and will travel in an orbit of 500 kilometers above from the Earth's equator.