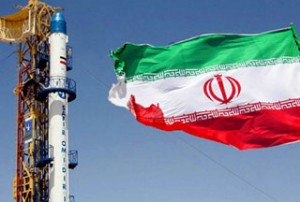 Iran is to launch another research satellite, the Mesbah 2, in 2011 as part of the country's effort for an independent space program.
"We have developed our capability to launch satellites," Iran's Minister of Communications and Information Technology, Reza Taqipour, told the Fars news agency on Thursday.
Earlier this month, Iran announced that it had scheduled the launch of a semi-domestic research satellite, the Mesbah, in 2011.
"We hope to launch a new satellite similar to the Mesbah by 2011," Taqipour added.
"The Mesbah 2 is currently under construction and we hope Iran will carry out the launch successfully in 2011," he further explained.
Mesbah, which means "Lantern," has a lifespan of three years. It is equipped with a store and forward communications receiver that can gather information from various parts of the planet and transmit it back to earth.
Mesbah will weigh 63.5 kilograms, more than twice the mass of Omid, which was placed into orbit via two carrier rockets in February.
The design and construction of Mesbah had been initiated 32 years ago, but was later put on hold. After a 19-year delay, in 1996, the project was resumed and is scheduled to bear fruit in 2011.
Iran's first research satellite, Omid, was designed for gathering information and testing equipment. After orbiting for three months, Omid successfully completed its mission without any mishaps.