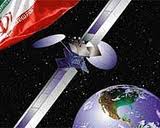 Iran plans to launch its domestically-built satellite carrier, Kavoshgar 5 (Explorer5), into space in two months' time, the head of the Iranian Space Agency (ISA) says.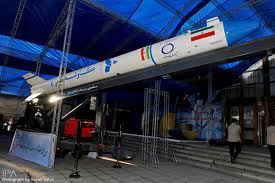 Our next step would be the launch of Kavoshgar 5 [into space] in Mordad (Fifth month in solar calendar, July 22 – August 22), with a weight of 285-kg and an altitude of 120 kilometers suborbital," Hamid Fazeli as saying on Wednesday.
In March, Iran successfully launched Kavoshgar 4 rocket capable of sending satellites and carrying living creatures into space.
Fazeli pointed out that Iran is going to increase its space activities, adding that more satellites will also be placed into orbit in the current Iranian year, which ends on March 19, 2012.
As part of a plan to develop its space program, Iran successfully launched its second satellite dubbed Rassad (Observation) into the earth's orbit on Wednesday.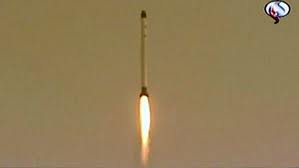 The Rassad satellite is the country's first such imaging device.
It has undergone all the stages required for its designing, manufacturing, assembly, test and preparation for launch inside the country.
Its mission is to take images of the earth's surface and relay them to the earth-based stations together with telemetric information.
Iran launched its first domestically-produced data-processing satellite, the Omid (Hope), into orbit in 2009.
Iran is one of the 24 founding members of the United Nations' Committee on the Peaceful Uses of Outer Space, which was set up in 1959.