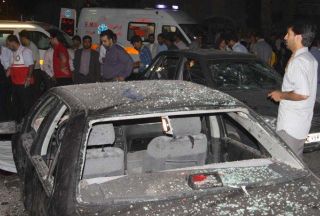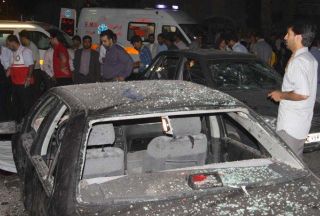 Iran's interior minister has denounced the deadly bombings outside the Zahedan mosque in the country's southeast as a "disgraceful" act of terrorism, vowing justice for the victims.
Iranian police have arrested 40 people in connection with the twin bomb attacks that were carried out on July 15 outside the Zahedan Grand Mosque in Sistan-Baluchestan Province, killing at least 27 people and injuring more than 100 others. The attacks have widely been blamed on extremist Wahabis and Salafis trained by US intelligence in Pakistan.
"Thursday night's terrorist operation outside the Zahedan Grand Mosque depicted the weakness and desperation of arrogant powers," Fars News Agency quoted Mostafa Mohammad-Najjar as saying in a Saturday ceremony in North Khorasan Province.
"This disgraceful incident outside a mosque, a house of God, and at a time when people were celebrating has no operational value," he added.
Mohammad-Najjar promised that the perpetrators of this crime would be arrested by the country's intelligence forces and brought to justice.
"It has been six months since arrogant powers were belittled by the alertness of the nation and security forces. Arrogant powers had heavily invested in Rigi's group but with the vigilance of the country's intelligence, military and civil forces their (Rigi's group) notorious leader was captured and executed."