Iran
Technology
Iran to Orbit Satellites in 1,000-km Altitude in 2 Years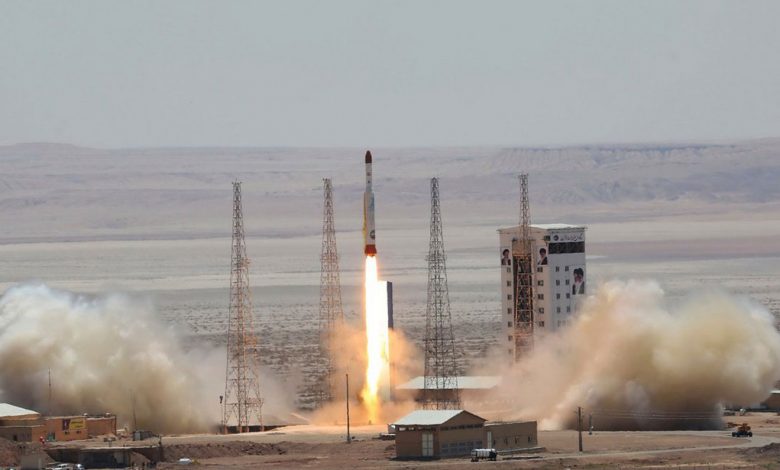 Head of the Iranian Space Agency (ISA) Morteza Barari announced Iran's plan to orbit high-quality satellites in an altitude of 1,000km above the Earth.
"We will reach the 2,000-km orbit in two years and our next step is reaching the 36,000-km orbit," Barari said on Monday.
He added that Iran is not dependent on any foreign country to advance its space program.
"Fortunately, today we are self-sufficient in designing and building satellites, platforms, satellite carriers, control and guide stations, data collection land stations and the whole cycle of this technology relying on the capabilities of the Iranian scientists and specialists and this whole cycle is operating with a fully indigenized mechanism," Barari said.
In relevant remarks in March, Barari said that his country is planning to increase the number of ground satellite stations, adding that the agriculture sector of the country will enjoy more advanced features with more use of satellite information.
He added that the country is to increase the number of its ground satellite stations in the upcoming local calendar year (March 21, 2020- March 20, 2021).
According to him, the number of stations will be increased from its current two to four ones, next year.
He added that the Iranian government also plans to privatize three of its Satellite Monitoring Systems in the upcoming year.
Also, in February, Iran's Minister of Information and Communications Technology (ICT) Mohammad Javad Azari Jahromi announced that his country is poised to launch its latest telecommunication satellite, Nahid 1 (Venus 1), adding that two other satellites are being assembled to be launched later.
"With regard to satellite design and manufacture, we have completed Nahid 1 telecommunication satellite, which is ready for launch, and Pars 2 satellite is being assembled. Moreover, the engineering model of Nahid 2 satellite has been completed, and the construction process of its flight and qualification model are underway," Azari Jahromi said.
The Iranian ICT minister then explained about design and manufacture of space engines, saying that testing Arash space engine is another major achievement of the Space Research Center.
"The most important issue in the field of aerospace is that all these successes were achieved in a situation where the country, and [Iran's] aerospace industries in particular, are under sanctions and gaining access to such technology has not been possible in any way," Azari Jahromi noted.
The minister reaffirmed that "Iran has been so far conducting major activities in the field of aerospace and has managed to master the full cycle of space technology.
He noted that the country's Space Research Center has been among those Iranian institutions, which have played a prominent part in the development of this technology."