Iran
Technology
Iran to Produce Antibody Medications for Treating Breast Cancer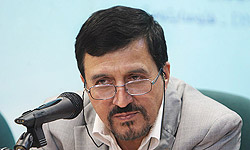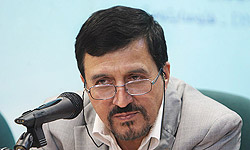 Iran on Wednesday announced plans to produce 5 new types of antibodies in the next two years.
"We signed a Memorandum of Understanding (MoU) with the Industrial Development and Renovation Organization of Iran (IDRO) on investment in the establishment of a complex to produce monoclonal antibodies for treating breast cancer and we hope that we can produce 5 antibodies in the first stage after launching the complex within the next two years," Head of Ibn-e Sina (Avicenna) Research Center of the Academic Jihad Dr. Mohammad Mehdi Akhoundi said.
"Identification, production and supply of breast cancer drugs, including monoclonal antibody, will be the tasks of this complex," he added.
Iran in August started mass-production of antibody medicines and blood factor 7 products – used to treat hemophilia disease.
Iran has taken wide strides in science and technology, particularly in medical and medicinal fields, in recent years.
In January, Iranian President Mahmoud Ahmadinejad in a ceremony in Tehran unveiled 6 new types of home-made medicines used for treating various kinds of diseases.
The Iranian president unveiled 2 new types of drugs and 4 types of raw materials for treating osteoporosis, hemophilia and neurological, skin and muscle diseases and breast cancer.
Iranian scientists had also in 2011 managed to produce a new type of anti-cancer drug using the venoms of reptiles like snakes and scorpions.
"After several years of research and studies on a combination of snake and scorpion venoms, the anti-cancer drug was produced in Iran," Abbas Zare', the Director of the Venomous Animals Department of Iran's Razi Vaccine and Serum Research Institute, told reporters in October 2011.
"This anti-cancer drug has been produced from snake and scorpion venoms after 10 years of research work and has been extracted from the fat (peptide) of such animals," he added.