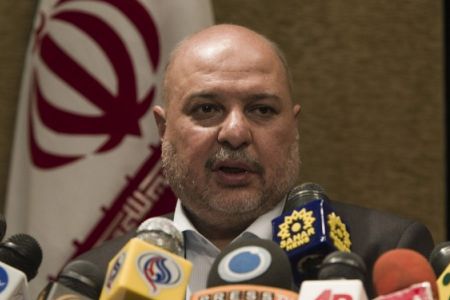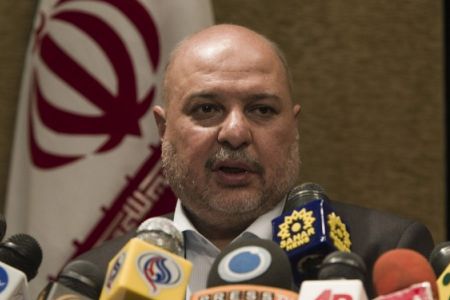 Iran says it plans to boost its domestic gasoline production by 10 million liters per day in the face of Western efforts to cripple the country's energy sector.
"With the inauguration of development projects in the country's oil refineries by late March, the country's oil production will increase by at least 10 million liters per day," Iranian Oil Minister Massoud Mirkazemi was quoted by SHANA as saying on Tuesday.
"At the moment, sufficient gasoline is produced and supplied by the country's petrochemical plants [and] … refineries are producing oil products to their full capacity," Mirkazemi said after a meeting with Speaker of Indonesia's Regional Representative Council Irman Gusman.
"But due to a large reserve of this product, demands for gasoline production in these facilities have slipped," he noted.
The oil minister said the gasoline produced in Iranian petrochemical compounds enjoys a high octane rating of 98-100, outperforming the quality of the gasoline imported from other countries.
Mirkazemi rejected claims that a recent pollution crisis in Tehran was the result of low-quality Iranian gasoline.
As restrictions on gasoline imports intensified, Iranian petrochemical units lowered imports of the product to almost zero level by the end of last summer.
Western media outlets called the development a bluff but before long had to admit to the possibility of a shift in the gasoline production process in Iranian petrochemical centers, Mirkazemi explained.
He said the air pollution scenario — by the same media which formerly ruled out Iran's capability to attain self-sufficiency in fuel production — followed a fall in the price of gasoline in the Persian Gulf due to Iran's refusal to buy the product.
The oil minister went on to blame the problem on blending non-standard imported fuel with the high-quality gasoline produced at home but expressed confidence that the pollution problem will soon be solved through an increase in the production of super standard gasoline inside the country.
Mirkazemi also rejected Western speculations that Iran would face a fuel shortage by the start of the cold season and offered assurances that despite the country's sufficient gasoline reserves, it is still making efforts to promote the domestic production of fuel.