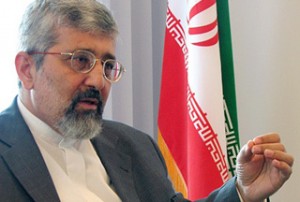 After holding three days of nuclear discussions with Western powers, Iran says it is ready for the next round of talks in order to ensure that its technical concerns regarding the issue of a guarantee for the supply of nuclear fuel are addressed.
Speaking to Press TV on Monday, Iran's ambassador to the International Atomic Energy Agency Ali-Asghar Soltaniyeh expressed the Islamic Republic's readiness to buy its needed nuclear fuel from global suppliers.
"We are ready to buy [the fuel] from any supplier under the full surveillance of the IAEA … as we bought from Argentina about 20 years ago with the cooperation of the IAEA. The core issue is assurance and guarantee for [the] supply of the fuel," Soltaniyeh said.
Following three days of nuclear negotiations between officials from Iran, the United States, Russia and France, Western powers put forward a proposal that Iran ship much of its enriched uranium abroad for reprocessing into fuel for a Tehran medical research reactor.
Soltaniyeh said the IAEA is mandated to fulfill Iran's request from suppliers, and called for the agency's cooperation in providing its needed enriched uranium in the form of fuel rods.
"The (International Atomic Energy) Agency is mandated to fulfill such peaceful and humanitarian request in accordance with articles I and II of the statue," Soltaniyeh told Press TV.
He said, "This is a chance for fuel suppliers to prove their political will to enter into technical cooperation for such humanitarian projects."
Referring to a past nuclear cooperation with France during which Iran paid for its needed fuel and did not receive it, Soltaniyeh stressed that the fuel supply guarantee is the core concern for Iran.
"We had constructive preliminary discussions in Vienna from October 19th to 21st at the IAEA headquarters. We are ready for the next round of technical discussions in order to make sure that our technical concerns especially the issue of guarantees for the supply of fuel is taken into consideration," he explained.