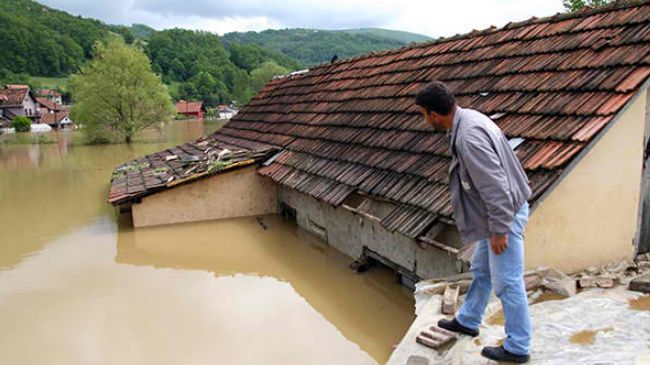 Iran's ambassador to Serbia says the Islamic Republic will soon dispatch ten tons of humanitarian aid to the flood-stricken people of the Balkan country.
Majid Fahimpour made the remarks in the Serbian capital, Belgrade, on Sunday.
On May 22, in separate messages to his Serbian, Bosnian and Croatian counterparts, Iranian President Hassan Rouhani expressed sympathy with the three governments and nations. He said Iran is ready to dispatch humanitarian aid to the three flood-hit Balkan countries.
Record rainfall has caused historic floods in Bosnia, Serbia and parts of Croatia, causing 50 deaths and forcing tens of thousands to abandon their homes. The worst affected areas are northern parts of Bosnia around the Sava River.
The flooding forced the governments of Bosnia and Serbia to declare a state of emergency on May 15.
Last week, the Raiffeisen Investment Group announced that the damage caused will probably cost billions of euros.
Serbia's Prime Minister Aleksandar Vucic says the country has been affected 10 times more than the other countries in the region.
Thousands of people in affected areas have been airlifted from balconies or rooftops.
In Serbia, floodwaters have also swallowed up entire towns and villages as well as parts of the country's main power plant, Nikola Tesla.