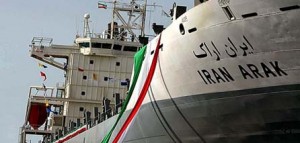 Iran's Red Crescent says two shipments of relief goods and relief workers will be sent to the besieged Gaza Strip by the end of the week.
"These relief goods include food, medication and medical equipments. The ships will be sent to Gaza by the end of this week," said Red Crescent Director for International Affairs Abdul Rauf Adibzadeh, quoted by IRNA on Sunday.
He added that the Red Crescent has called for Iranian volunteers to act as relief workers and accompany the vessels.
"Volunteers who want to go to Gaza and help the people of the occupied Palestine can register through the Red Crescent website," he said.
The Red Crescent society is also preparing another Gaza-bound ship with medical equipment and operating rooms for the impoverished people of the strip.
Israeli forces attacked the international aid convoy Freedom Flotilla on May 31. The convoy was trying to break the three-year blockade imposed on Gaza by the Tel Aviv regime and deliver basic necessities to Palestinians living in the coastal enclave.