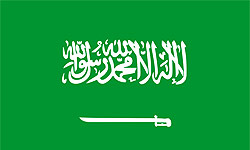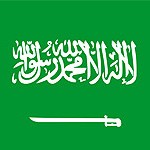 Tehran is due to send a legal, judicial and consular team to Riyadh in the near future to pursue the case of the recent execution of a number of Iranian nationals in Saudi Arabia.
The announcement was made by Tehran after Saudi Arabia executed a number of Iranian nationals on alleged charges of drug trafficking to the country without the Iranian government's knowledge and without providing them with any access to consular facilities, translator or lawyer.
After being informed about the Iranian nationals' execution in Saudi Arabia, Iran's foreign ministry strongly condemned the act, and called on Riyadh to present immediate explanations in this regard.
The Iranian foreign ministry summoned Saudi Charge D'Affaires Hassan Zaid earlier this month in the absence of the Saudi ambassador to Tehran after the execution of a number of Iranians accused of drug trafficking.
In a meeting between Director of Persian Gulf Affairs at the Iranian Foreign Ministry Alireza Enayati and the Saudi official, Tehran strongly criticized the inhuman action of the Saudi government over the Iranian citizens jailed there.
The Iranian official condemned the executions and the situation of Iranian citizens in Saudi prisons and called for the immediate explanation of Riyadh in this regard.
Enayati protested at Riyadh's foul treatment of Iranian nationals jailed in the kingdom, adding that Saudi Arabia's refusal to give a clear response to Tehran will not free Riyadh from its legal and international responsibilities and its commitments within the framework of international conventions on the rights of prisoners.
Saudi charge d'affaires to Tehran, for his part, said that he would convey the issue to the Riyadh government and announce their respective reply upon receiving it.
The Iranian foreign ministry had also in May summoned the Saudi envoy to Tehran over the status and fate of the Iranian inmates in the Arab country.
Iranian Deputy Foreign Minister for Consular, Parliamentary and Expatriates' Affairs Hassan Qashqavi announced the news, and said the latest status of the Iranian inmates in Saudi Arabia was discussed during the meeting.
He said that his ministry has made continued efforts to restore the rights of the Iranian inmates in Saudi Arabia.
Qashqavi added that the foreign minister himself is pursuing their case through direct contacts with relevant Saudi officials, including his Saudi counterpart.