Syria
Iran to Send More Medical Aid to Syria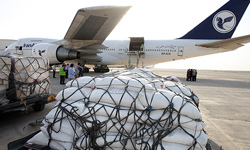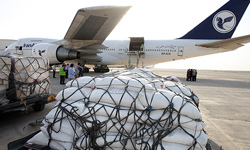 Iran's Ambassador to Syria Mohammad Reza Raouf Sheibani said Tehran plans to dispatch more medical aid to Syria as a cargo of Iranian medical supplies arrived in Damascus.
Iranian medical supplies include 15 ambulances, hospital equipment and medications.
Sheibani told reporters on Thursday that Iran will send 35 more ambulances to Syria in the near future.
He said that two batches of food aid of some 110 tones have already been delivered from Iran to Syria.
"We understand the conflict that Syria is passing through very well as Iran has been living in a siege imposed by the arrogant powers in the world for three decades," the diplomat underscored.
Meantime, Syrian Health Minister Wael al-Halqi told reporters on Thursday that this shipment of equipment will break the European-American siege imposed on the health sector, as one of the service sectors in Syria.
He said that a dozen Syrian hospitals were in need of ambulances and medical equipment to resume work and added the supplies will be available from Sunday.