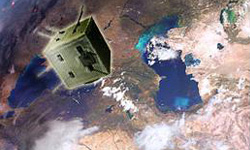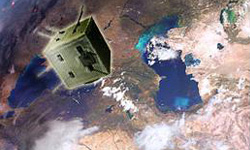 Iran announced on Sunday that it plans to launch another home-made satellite called Tolou (rise) into space in the near future.
"The Tolou satellite which enjoys higher capacities has been built in Iran and its launch technology has also been developed by Iranian experts. This satellite will be sent into space soon," Iranian Vice-President for Parliamentary Affairs Seyed Reza Mir-Tajeddini said.
Referring to Iran's achievements in aerospace technologies, Mir-Tajeddini reminded that a few years ago Iran built a telecommunication satellite and tasked other countries with its launch.
But when they betrayed Iran and refrained from launching the satellite according to their contract, Tehran decided to launch the homemade satellites by its own, he added.
Tolou enjoys modern technologies, including imaging equipments, mechanism status controlling systems as well as solar cells.
Iranian officials had announced earlier that they plan to launch Tolou by a newly-developed satellite carrier called Simorgh (Phoenix).
Omid (hope) was Iran's first research satellite that was designed for gathering information and testing equipment. After orbiting for three months, Omid successfully completed its mission without any problems. It completed more than 700 orbits over seven weeks and reentered the earth's atmosphere on April 25.
After launching Omid, Tehran unveiled three new satellites called Tolou, Mesbah II and Navid, respectively. Iran has also unveiled its latest achievements in designing and producing satellite carriers very recently.
Iran is one of the 24 founding members of the United Nations' Committee on the Peaceful Uses of Outer Space (UNCOPUOS), which was set up in 1959.