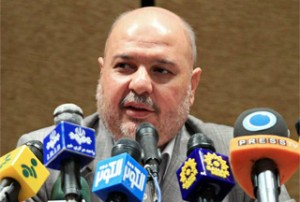 Iran's Oil Minister Seyyed Massoud Mirkazemi says the country will establish a new private bank to fund its oil industry projects.
"The establishment of the Oil Industry Bank aims to give the private sector a more active role in the [oil] industry and to provide new capital for taking on projects, especially low-stream oil projects," SHANA quoted Mirkazemi as saying.
Mirkazemi made the announcement in a meeting with top officials from investment companies in Tehran on Saturday, adding that the initial capital of the new bank had been estimated as USD 2 billion.
The Iranian minister added that a working group has been set up to accelerate the establishment of the bank.
Last month, Mirkazemi announced that to avoid production decline, the country would need USD 200 billion in oil, gas, and refining investments over the next five years.