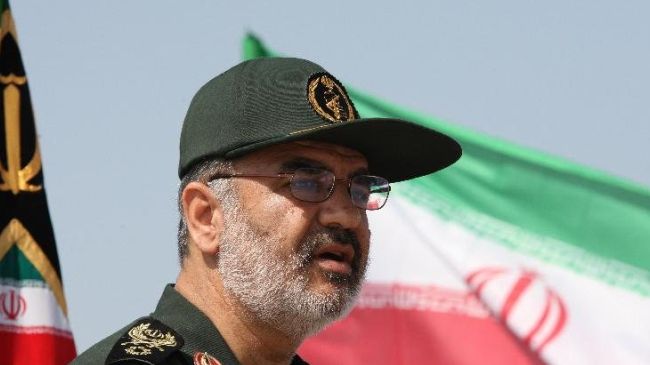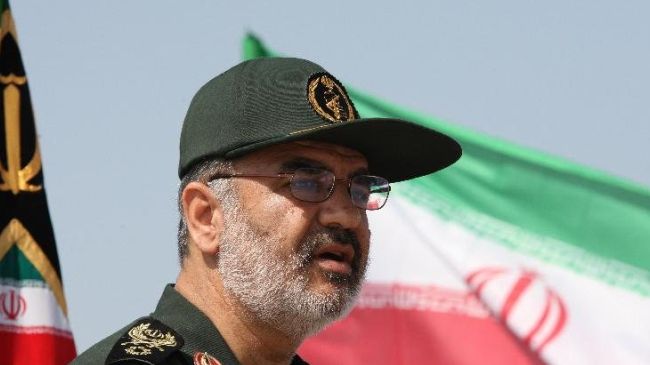 A senior Iranian military official says the Islamic Republic will leave no stone unturned to help Iraq maintain its territorial integrity and national security.
"The Islamic Republic of Iran, in line with helping the central government of Iraq maintain solidarity, national security, stability and social balance in the country, will spare no effort" to provide Baghdad with training and advisory assistance as well as transferring knowhow and experience , Brigadier General Hossein Salami, the second-in-command of the Islamic Revolution Guards Corps (IRGC), said on Wednesday.
Salami made the remarks in a meeting with Iraqi Defense Minister Khaled al-Obeidi in Tehran.
The Iranian general further described the recent gains by the Iraqi army and nation against the Takfiri terrorists as promising.
He said that Iraq has great potentialities for progress and that the country has been under the spotlight of regional and extra-regional powers due to its geopolitical significance in the Muslim world.
Obeidi, for his part, said the ISIL terrorist group poses a great threat to the Islamic world and that the Iraqi nation is fighting the militants on behalf of the entire Muslim world.
The visiting Iraqi minister also criticized the so-called US-led coalition against the ISIL for its weak performance and approach, saying that the Iraqi nation has no choice but to maintain unity in countering the terrorist group.
The Takfiri ISIL militants hold some parts of Iraq and Syria under their control.
Iraqi forces have made fresh gains against the Takfiri ISIL terrorists during recent weeks. The most notable of all operations came in November, when Iraqi forces retook the strategic town of Baiji and its refinery from the terrorists. The Iraqi army also managed to liberate key districts in the city of Samarra in early December.
Iran has repeatedly stressed that it will not interfere militarily in Iraq and Syria, but that it continues to provide support for both countries against the ISIL in the form of defense consultancy and humanitarian aid.