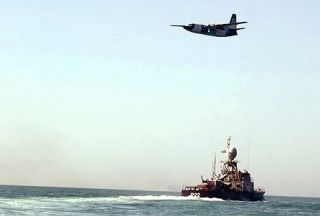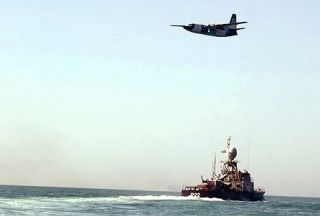 The Iranian Army has unveiled plans to hold its biggest nationwide air defense drill this week to prepare against any possible attacks "on public or nuclear sites."
Arial defense units from the Army and the Islamic Revolution Guards Corps (IRGC) will participate in the upcoming five-day defense maneuvers dubbed "Modafean Aseman Velayat 3," (the Guardians of Islamic Skies) due to begin on November 16, the Army said in a statement on Monday.
The drills will cover the entire country "with the aim of enhancing response capabilities in countering threats against the county's populated, vital, strategic and nuclear landmarks," the statement added.
On Sunday, Iranian commander Brigadier General Ahmad Miqani announced the production of an air defense radar system with a range of 3,000 kilometers in radius.
In recent months Iran has held several major defense drills amid threats made and accusations leveled against the country's peaceful nuclear program by the US and its allies.
Iranian officials have repeatedly refuted the charges, arguing that as a signatory to the Nuclear Non-Proliferation Treaty and a member of the International Atomic Energy Agency Tehran has a right to use peaceful nuclear technology.
Iran has further criticized the US for its "hypocritical" approach to the nuclear issue, citing Washington's support of the nuclear ambiguity policy of Israel — widely believed to be the sole processor of an atomic arsenal in the Middle East.
In recent months, the United States has increasingly hinted at the "military option," with Chairman of the US Joint Chiefs of Staff Admiral Mike Mullen saying in August he was prepared to strike Iran if he was convinced the country was seeking a "bomb."
Last Week, Tel Aviv, which has faced increasing pressure to sign the NPT and open up its nuclear facilities to IAEA inspectors, urged Washington to show Iran that the military option was real.
US Defense Secretary Robert Gates rejected Israeli Prime Minister Benjamin Netanyahu's call.
"I would disagree that only a credible military threat (would convince) Iran to take the actions it needs to end its nuclear weapons program," Gates told reporters on Monday.
This is while Republicans Senator Lindsey Graham urged Washington earlier this month to "destroy" the Islamic Republic through military action.
"Not to just neutralize their nuclear program, but to sink their navy, destroy their air force and deliver a decisive blow to the Revolutionary Guard, in other words neuter that regime," Graham said on November 6.
Iranian commanders have dismissed the threats, saying the country is capable of countering any act of aggression.