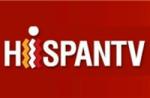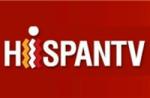 Iran's ambassador to Madrid, Spain, said, disconnecting Iran Press TV and Hispan TV networks from European satellites, including Spain is an indication that they are hypocritical on their claims that they are "defenders of freedom of expression."
In a press conference in Madrid, Morteza Safari said that although European countries credited themselves with freedom of expression, and accused Iran of its violation, and while many European TV channels broadcast propaganda against Islamic Republic, they could not tolerate even two Iranian TV channels and have disconnected their transmission from Hispasat and Eutelsat.
Iran's ambassador pointed out to legal documents indicating that Zionist lobbies exercised their influence to get Hispan TV off the air from Hispasat, and blasted behavior of Spain government. He asked form the European countries not to allow discord 'by some suspicious and dubioushands' to disturb Tehran-Madrid relations.
"Discounting Hispan TV off the air has no legal basis, and Iran will file official complaint against Spain, and will submit it to court in next few days," said Saffari.
Spanish satellite Hispasat has disconnected Iranian Spanish-language Hispan TV off the air for the past few months by a decree from Spain's Ministry of Industry.
Iran's ambassador accused Western countries including Spain government of hypocrisy and double standards in dealing with terrorism, and provided as an example, Spain's hosting of Maryam Rajavi, MEK terrorist militia group leader in last December.
"It is all clear that MEK is a horrific terrorist group which has taken the responsibility of killing more than 17,000 Iranian citizens inside Iran, and killing more in Iraq. They their provided help to Saddam Hussein in Iraq's Imposed war on Iran, and has recently been delisted by the US and EU from terrorist groups list," explained Saffari.
Although, MEK has been removed from the terrorist group list, but it has maintained its terrorist nature, Safari said. He continued;"We seriously express our deep concerns to Spain's officials over MEK invitation, since neither has their terrorist nature changed, nor could their long record of terrorist activities be ignored."
Safari provided an analysis of Spanish government accusation of two companies of alleged illegal exports of equipments with dual application to Iran, and that these companies denied the charges. "Spain is in economic crisis, and when Spanish companies find ways for legal trade with Iran, some dubious hands act to sabotage these businesses by Spanish companies' with Iran," he added.
He asserted that exports had been carried out with permission of Spain's government, and that "water and gas pipes have been exported," and "the accusation of dual application for such equipments is ludicrous."
"Statistics show that since implementation of EU sanctions on Iran, Spanish exports to Iran have doubled, and have been totally legal, and endorsed by Spanish government," he pointed out.