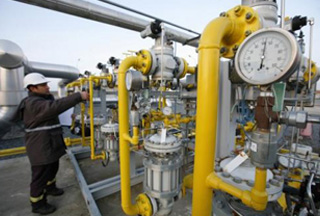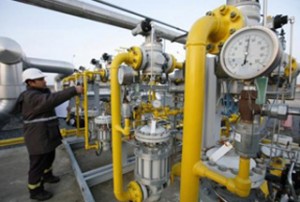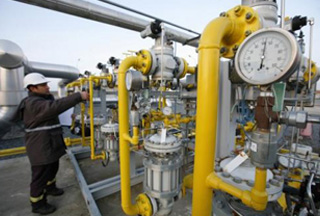 A senior Iranian official says Tehran and Ankara have reached an agreement to transit Turkmenistan gas to Turkey via Iran.
The Director of Investments at the National Iranian Oil Company (NIOC), told the Mehr News Agency that, under the new accord, Iran will ship 35 billion cubic meters (bcm) (1.24 trillion cubic feet) of gas from Turkmenistan in the northeast to its western neighbor every year.
"Under the current situation Iran is one of the most economical ways for transporting Turkmenistan's gas," Ghanimifard said.
The comments came as Iran and Turkmenistan set to inaugurate their joint Dovletabat-Sarakhs-Khangiran gas pipeline in late December.
Turkmen President Gurbanguly Berdymukhammedov has invited his Iranian counterpart Mahmoud Ahmadinejad to attend the inaugural ceremony.
Landlocked Turkmenistan will launch the new pipeline to Iran to diversify its gas exports.
Turkmenistan is a major gas producer in Central Asia, producing over 75 bcm (2.65 trillion cubic feet) of gas per year.