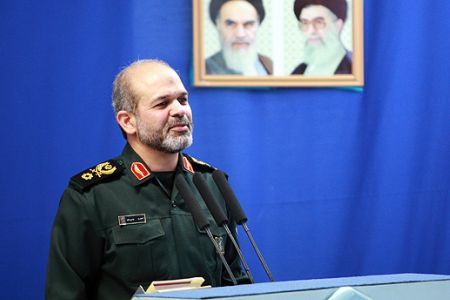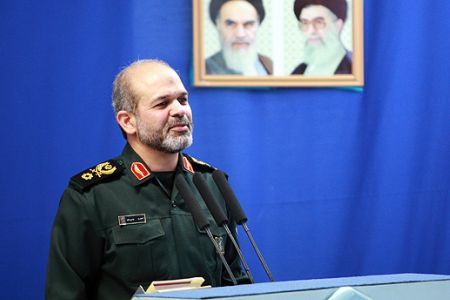 Iran's defense minister says the Islamic Republic plans to unveil a number of space and missile projects during the Ten Days of Dawn celebrations.
The Defense Ministry has prepared a number of space and missile project for unveiling in the Ten Days of Dawn celebrations — which mark the victory of the 1979 Islamic Revolution, Brigadier General Ahmad Vahidi said Sunday.
"These projects play an important role in increasing the country's defense might," ISNA quoted Vahidi as saying during a visit to Tamjidi Ship Building Company.
Vahidi stressed the necessity of adopting comprehensive naval programs, building commercial and passenger ships, and repairing vessels in the country and added that Iran plans to expand its naval fleet.
In recent years, Iran has made important breakthroughs in its defense sector and attained self-sufficiency in producing important military equipment and systems.
Earlier this month, the Iranian Defense Ministry delivered new naval cruise missile systems to the Navy in yet another move to boost the nation's defense capability.
The Navy has successfully test-fired a range of powerful missiles mounted with laser technology, which display high precision and have a range of 45 km (28 miles) to 300 km (186 miles).
In 2010, Iran opened the lines for the Seraj high-speed vessel and a new generation of the high-speed Zolfaghar. The Iranian vessel is capable of launching missiles, and sailing at a speed of 70 knots (82 mph).
Iran also unveiled its first domestically-manufactured long-range Unmanned Aerial Vehicle (UAV) in 2010.
The Karrar UAV is capable of carrying a military payload of rockets to carry out bombing missions against ground targets. It is also capable of flying long distances at high speeds.