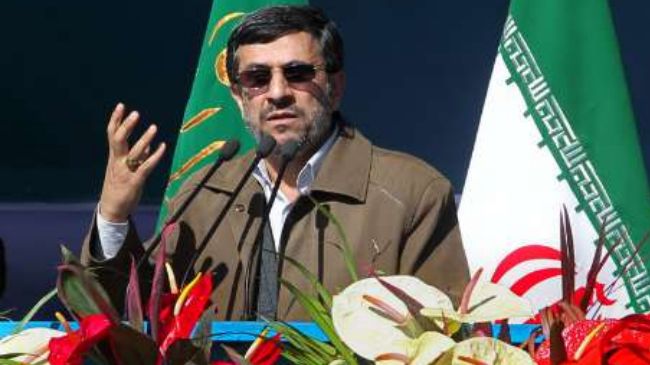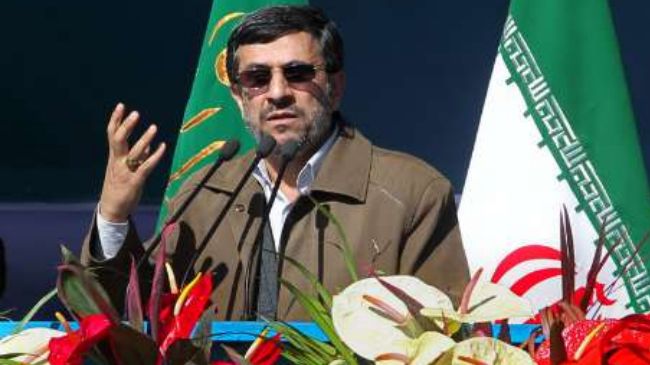 Iranian President Mahmoud Ahmadinejad has announced the unveiling of "major nuclear accomplishments" in the next few days despite increasing Western pressure over the country's nuclear program.
"In the nuclear field, major achievements have been made by the Iranian nation in recent years," Ahmadinejad said in a Saturday speech, marking the 33rd anniversary of the 1979 Islamic Revolution.
The Iranian president said the world has witnessed hegemonic powers use every means to prevent the Islamic Republic from attaining nuclear progress.
"Today, not only has this (Iranian) nation become[a] nuclear [capable nation], but it has also succeeded in meeting a large portion of its needs in this field," Ahmadinejad added.
The US and the EU have recently increased pressure on the Islamic Republic by imposing unprecedented sanctions against the country's oil industry and Central Bank.
The Western sanctions and frequent threats of a military strike against Iran are intended to force Iran to halt its nuclear program, which the US and its allies claim has a covert military aspect.
Iran, however, has repeatedly refuted the allegations and said as a member of the International Atomic Energy Agency (IAEA) and a signatory to the Nuclear Non Proliferation Treaty (NPT) it is entitled to use nuclear technology for civilian purposes.
In line with its confidence-building policy, the Islamic Republic has repeatedly opened up its nuclear facilities to IAEA inspectors, who have found no evidence of a deviation in the country's nuclear program.