Iran
Iran to Unveil New Drones, Aircraft in Coming Months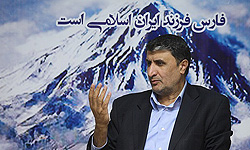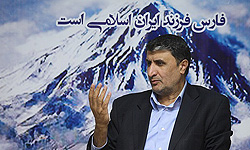 Iran plans to start unveiling a series of new home-made Unmanned Aerial Vehicles (UAVs) and fighter jets from April, a senior Iranian defense official announced on Saturday.
Deputy Defense Minister for Industrial and Research Affairs Mohammad Eslami said the country plans to unveil different types of defense achievements during the current Iranian year, which started on March 21, 2013.
Eslami said home-made fighter jets as well as new indigenous modern drones will be unveiled this year.
He said Iran will start displaying new defense achievements from Khordad 3 (May 24), marking the anniversary of the liberation of Khorramshahr city from Iraqi occupation during the eight-year Iraqi imposed war (1980-1988).
In similar remarks in February, Eslami had announced that Tehran plans to unveil its long-range drone late in May.
"We are producing 20 types of UAVs inside the country, which are classified in the three categories of long, short and mid-range and altitude," Eslami said at the time.
He said the long-range category is known as a strategic class, and added the mid-range drones are used for reconnaissance missions, while the short-range drones are suitable for training courses and wargames.
He noted the production of the strategic class of drones, and said, "We hope to soon unveil new strategic drones which can fly up to 30,000 feet in altitude and 24 hours of nonstop flight."
Iran has recently made giant advancements in aerospace industries, specially in designing and manufacturing pilotless drones.
On February 2, Iran unveiled an advanced home-made aircraft, named Qaher 313, in a ceremony attended by President Mahmoud Ahmadinejad.
The new aircraft has a unique face in terms of shape and structure and its design is unique in the world.
The aircraft's broken wing design has gifted it the ability to fly in different low, mid and high altitudes.