Iran
Iran to Unveil New Home-Made Missile Shield on September 22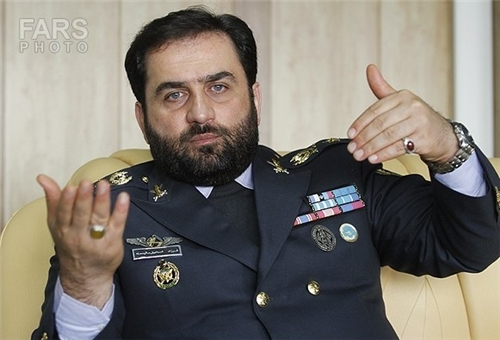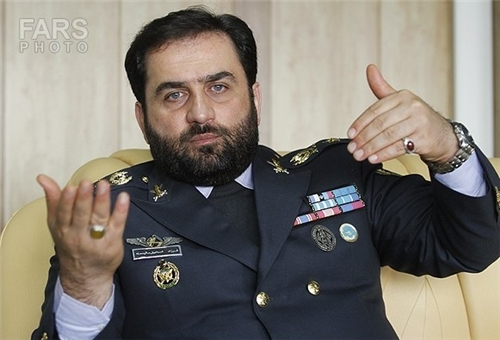 Commander of Khatam ol-Anbia Air Defense Base Brigadier General Farzad Esmayeeli announced that Iran will unveil its new home-made air defense system named Talash (Struggle) 3 on September 22.
The Islamic Republic has successfully tested indigenously designed and manufactured Talash missile defense system, Esmayeeli said on Thursday.
He added that Talash 3 which has a range of more than 200 kilometers, had successfully been test-fired and will be unveiled during the nationwide military parades on September 22.
The country's air defense range will be expanded from 3,600 spots to 5,000 in the near future, Esmayeeli said.
Iranian Defense Minister Brigadier General Hossein Dehqan announced in November the successful test-firing of Talash missile shield.
"Talash is a mid-range and high-altitude air defense system used to confront the flying targets, including fighter jets and bombers, and is also capable of destroying different helicopters and drones," Dehqan said in Tehran at the time.
"Talash defense system was designed and built to detect and intercept the targets of Sayyad (Hunter) 2 missile (the country's latest home-made missile system with high precision, range and destruction power) to protect the country's vital and sensitive points against surprise air threats of hi-tech combat fighters," he added.
"Now that it has had successful tests, God willing, its production line will be launched in the near future," Dehqan said.
In relevant remarks in September, Esmayeeli announced that Iran is mulling plans to develop its air defense systems based on the possible threats which might be posed to the country in the next five years.
"Today, the air defense is moving forward concurrently with new threats and what is going on around us shows that we should make the air defense ready to confront the threats not only of the present time but of the next five years," Esmayeeli said in a ceremony in Tehran at the time.
He downplayed the effects of the western sanctions on the progress of Iran's defense industry, and announced that Iran's air defense is implementing 15 operational projects now.
Also in September, another senior Iranian commander underlined the country's high level of military deterrence, and said the country's air defense is making rapid progress in accordance with the advancements made in hit-tech enemy fighter jets.
"The more advanced enemy fighters grow, the more sophisticated and advanced the Iranian air defense will be," Commander of the Eastern Zone of Iran's Air Defense Malek Ali Asadifar said in the Eastern city of Birjand.
In recent years, Iran has made great achievements in its defense sector, specially missile program, and attained self-sufficiency in producing essential military equipment and systems.
Tehran launched an arms development program during the 1980-88 Iraqi imposed war on Iran to compensate for a US weapons embargo. Since 1992, Iran has produced its own tanks, armored personnel carriers, missiles and fighter planes.
Yet, Iranian officials have always stressed that the country's military and arms programs serve defensive purposes and should not be perceived as a threat to any other country.