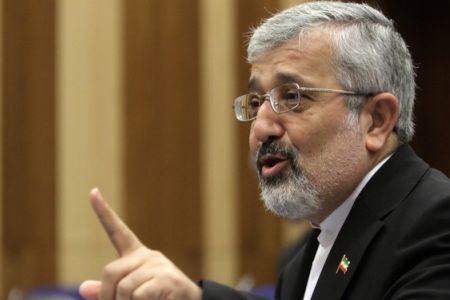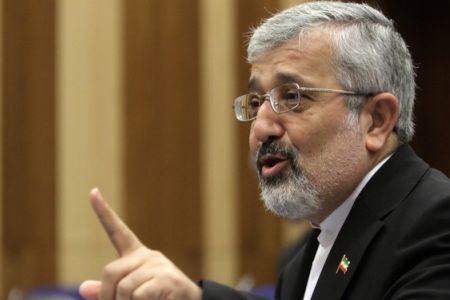 As Iran voices readiness to hold technical talks on swapping low-enriched uranium, it recommends the US and its allies not to waste any more opportunities.
"All reports by the International Atomic Energy Agency (IAEA) indicated that Iran has no willingness to move towards military issues," ILNA quoted Iran's Ambassador to the IAEA Ali Asghar Soltanieh as saying on Sunday.
"The reports also proved peaceful the nature of Iran's nuclear activities while the country has placed no obstacle in the way of inspections by the agency," he added.
He said that Iran's nuclear case is a politically motivated issue and added, "The main important message of Iran's letter to the Vienna group was Tehran's full readiness to engage in talks on fuel swap without any preconditions."
The Vienna group — the US, Russia, France, and the IAEA — was formed to negotiate over a proposed swap deal to provide fuel for the Tehran nuclear reactor.
Soltanieh expressed hope the US and the West would put aside their political aims and tendencies and refrain from losing the opportunity for talks about supplying fuel for the Tehran research reactor.
On July 26, Soltanieh delivered Iran's official response to Western queries about the Tehran fuel swap declaration and expressed the Islamic Republic's readiness to engage in negotiations over fuel for the Tehran nuclear reactor.
Iran, Turkey and Brazil signed a fuel swap declaration on May 17 under which Tehran agreed to exchange 1,200 kg of its low-enriched uranium on Turkish soil with fuel for its medical research reactor.
The US and its European allies cold-shouldered the declaration and used their influence on the UN Security Council to impose a fourth round of sanctions on Iran in June.
Western powers accuse Iran of pursuing a covert military nuclear program. Tehran denies the charges and argues that as an IAEA member state and a signatory to the Nuclear Non-Proliferation Treaty it has the right to the use of peaceful nuclear technology.