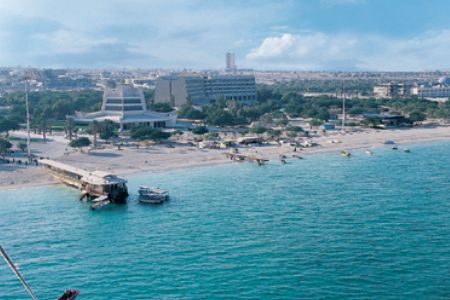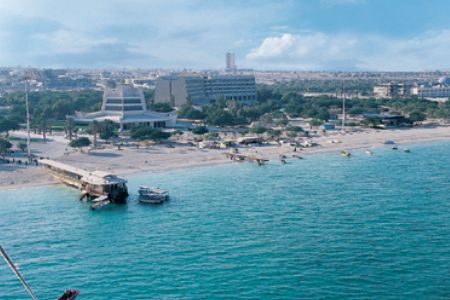 The latest round of sanctions imposed on Iran over its civilian nuclear program have no negative impact on its tourism industry, says an Iranian official.
"Up until today we have not felt any problems as a result of the sanctions. We have heard a great deal, however, we have not felt anything," said Mohammad Ali Mohebbi, the managing director of Kish Free Zone Organization (KFZO).
Mohebbi added figures show a 100-plus percent growth in investments in non-industrial businesses in Kish island.
The Persian Gulf resort island also has seen a growth of 165 percent in the industrial sector.
"The statistics that I have mentioned to you regarding the economic developments display that the development of Kish has progressed in the same way as other locations in the Islamic Republic of Iran, despite the sanctions that have been imposed," Mohebbi told Reuters.
The 91.5-square-kilometer island has a population of around 26,000 and about one million people visit it annually.
Foreign nationals wishing to enter the island from legal ports are not required to obtain visas prior to travel.
With white sandy beaches, luxurious hotels and dozens of tourist attractions, Kish was ranked among the world's 10 most beautiful islands by The New York Times in 2010.
Mohebbi said the island will be declared Iran's 'diplomatic city' in 2012 as it prepares to host many international events, including the 2012 Non-Aligned Movement (NAM) summit.
The island is purported to be the third most visited vacation destination city in the Middle East, after Sharm el-Sheikh and Dubai.
The development comes despite the West's efforts to put more pressure on the Islamic Republic over its nuclear program.
On June 9, the United Nations ratified a US-engineered resolution imposing new sanctions on Iran over the allegations that Tehran is concealing a clandestine nuclear weapons program.
Tehran has vehemently rejected the allegations of diversion, saying Iran needs nuclear energy to meet its growing domestic demand for electricity.
Iran is a signatory to the Nuclear Non-Proliferation Treaty and thus has the right to enrich uranium to produce fuel.