Cultural
Iran
Middle East
Others
Iran tourism experiencing boom despite sanctions: Official
The top official in Iran's tourism sector has said that the country welcomed record number of tourists in the last Iranian calendar year which ended in March.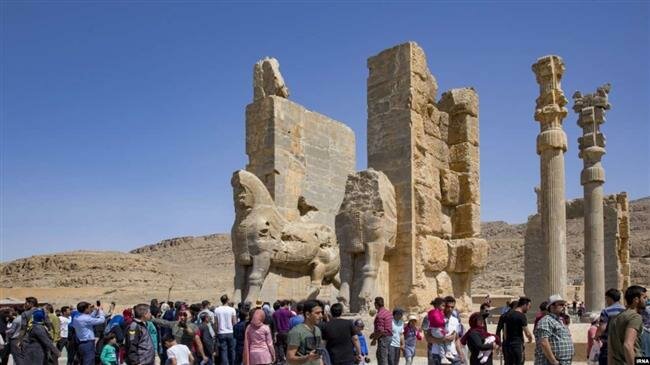 Ali Asghar Mounessan, who heads the Cultural Heritage, Handicrafts and Tourism Organization of Iran (ICHTO), said on Tuesday that tourism in Iran has been experiencing a boom despite tough sanctions imposed on the country by the United States.
Mounessan told the official IRNA agency that the number of foreign tourists visiting Iran in the 12-month period ending in March 2019 had topped 7.8 million, an increase of 52 percent compared to the previous year.
He said tourism was now accounting for around three percent of Iran's gross domestic product (GDP) with an annual turnover of around $8.11 billion.
The ICHTO head said Iran hopes to increase its tourism revenues to $24 billion to cover around six percent of the country's GDP by 2021.
Mounessan said Iran needed some $23 billion worth of investment in its tourism sector to meet the planned targets.
He added that Iran was currently executing various tourism projects across the country worth of $13 billion, adding that more work needed to be done in areas like ecotourism and development of the industry in the countryside and rural regions.
Reports have shown that more foreigners have arrived in Iran since the national currency rial faced devaluation due to the sanctions that began last year.
Iran has sought to use the sanctions as an opportunity for sectors like tourism as they could ease government's access to foreign currencies through attracting more foreigners to the country.
Mounessan said earlier this month that the government had agreed to allow visa-free entry for Chinese nationals visiting Iran, saying the move would trigger an unprecedented boom in the country's tourism industry in the coming years.