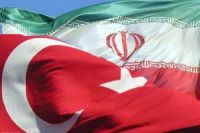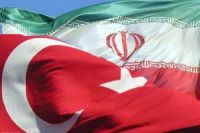 Iranian and Turkish officials in a meeting explored avenues for bolstering and reinvigorating bilateral ties and mutual cooperation, specially in the field of tourism.
Isfahan's Governor General Alireza Zaker Isfahani and Turkish Minister of Agriculture, Food and Animal Breeding Mehmet Mehdi Eker met in the Central city of Isfahan on Sunday to discuss bilateral ties and cooperation.
During the meeting, Isfahan's governor general pointed to the current status of bilateral between Iran and Turkey, and said, "Isfahan city is a suitable venue for investment of Turkey's tourism sector."
Zaker Isfahani noted that there are high potentials for increasing tourism cooperation between his Isfahan province and Turkey in the field of tourism.
The Turkish agriculture minister, for his part, said that two flights per week are currently conducted between Isfahan and Istanbul.
"We believe that the number of flights should be increased to one flight per day," he added.
Iran and Turkey have increased their cooperation in various fields of economy, security, trade, education, energy and culture in recent years.
The two sides have exchanged several politico-economic delegations during the last few months.
Turkey imports more than 90 percent of its oil and gas.
Iran and Turkey are determined to boost their trade exchanges to $35 billion in the near future.